The Penang Food Reviews is for you to share with us your favorites. We realized there are abundant of food to eat in Penang and that we could not have eaten all.
So share with us your list if you think they are top notch whether you dined for its ambiance, food taste, customer service where the chef, the owner or waitress really takes pride in serving you.
Or whether when you are catering, would you recommend them for their services. You do agree that most food are within a 15 mins vicinity but you would still drive all the way from one end to the other end of Penang just to eat the food.
Yes, after eating, what do we say? Puas or our stomach is satisfied. But are you sure, because after 1 hour, we still talk about our next meal.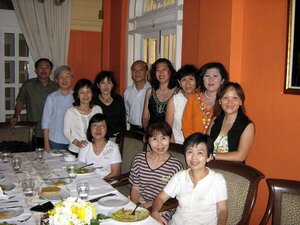 I will place them in categories:
Fine Dining Restaurants or Shops
Food Malls
Food Courts
Kopi Tiam with more then 3 great food stalls
Individual Street Food Vendor
Your 20 second snap food (meaning, the food you must eat and will drive more then half hour to eat it!)
My food critic and who are they at Penang Food Reviews?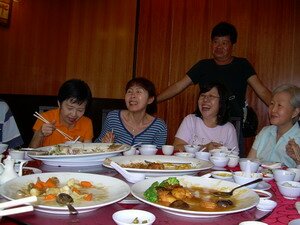 Well, good question who they are at Penang Food Reviews. They are a group of my friends of more then 20 years and all of us work used to work in an American multi national company called Mostek, a Taiwan company called Formula, or my photographers friends.
Lastly my Penang Heritage friends. Their mission is to eat which they loved and report back to the group for our next get together. Penang Food Reviews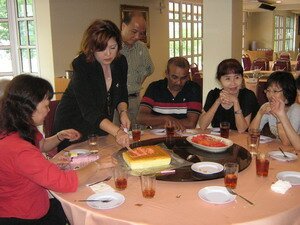 They go around singularly, on a date, maybe anniversary of the wedding or birthdays, with friends celebrating who knows what.
And most important of all reasons are, they are the ones behind making secret sauces like chun peah or satay sauces, making pies to supply to food courts. So in short, you don't know them but they know your taste because they make them.
Okay, now your turn to talk and write to us your own Penang Food Reviews. Or else other votes comes in and at the end of the year, your favorite food, kopi tiam or fine dining restaurants may not be in the top of the list!
Don't forget to rate as we sum up monthly the score to place as Top 5 - Best Food list in Penang.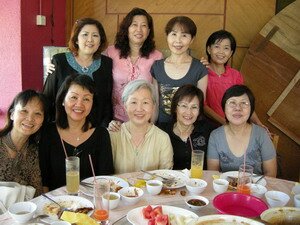 "Dining in Penang provides for all tastes. If you want restaurant or hotel food, then you are well catered for. If you want the local foods, it is there in abundance, both simple and exotic."
"With a vegetarian and a vegan in the family we have found our favorite places to eat, and roti canai (Indian bread) is one of our regular lunches.", says our visitors."
It doesn't get better then this! I know, this is Penang people. Food! Food Glorious Food! We live to EAT!, they say, don't you?
Go to the top of Penang Food Reviews Page
Back to My Island Penang Home Page