The Chap Goh Meh Nyonyas Photos shares the activities they held as a yearly event. The Baba dan Nyonya Night out tries to relive the tradition of the past.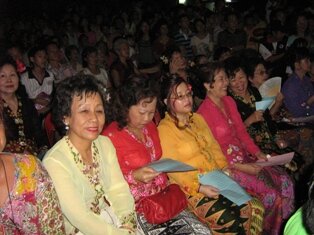 In the fifties and sixties, on Chap Goh Meh's night, young pretty maidens of the Nyonya family will be seen out at Coast Road (new name) Gurney Drive or Esplanade.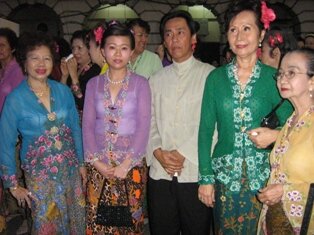 Penang Hokkien calls it Chap Goh Meh, the 15th night of Chinese New Year. Yuan Xiao is what they say in Mandarin.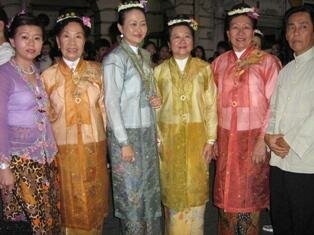 We would celebrate with prayers, houses are brightly lighted with lanterns and sparkling lights mostly surrounding the house, gateways or even five foot way.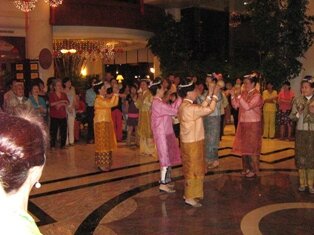 The fun begins in the evening where two very important functions were held. The Dondang Sayang, a kind of Romeo and Juliet play stuff plus for the young ladies of marriageable age Throwing Oranges Ceremony. Why do they have a night out?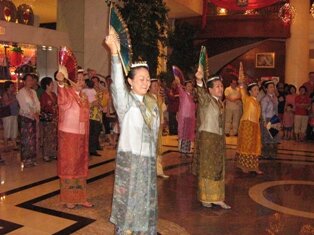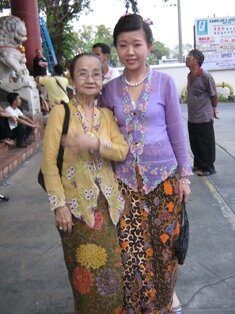 Generally, some activities for Penang Chinese New Year are memorable. It is a annual event and age old tradition is revived. Look at some I hold close to my heart.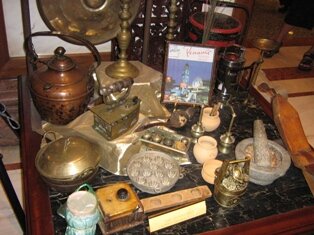 For the New Year, some must do or must have: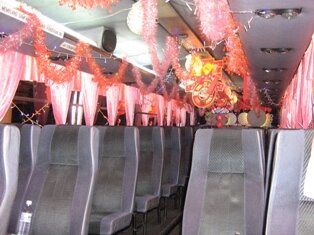 Event on the fifteenth day of our Chinese New Year is unforgettable: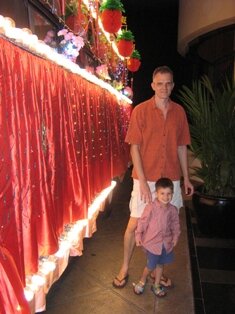 Because even at home, they are seldom seen by men visitors. So there is no such things like boy friend or girl friend "thing". On this night, they are dressed in their best, chaperon by their parents.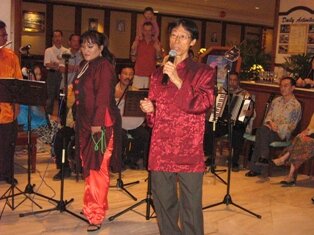 Young man will feast their eyes on all the beautiful maidens being paraded and admires them from afar. These beautiful maidens in the past throws oranges in the hope to get a good husband.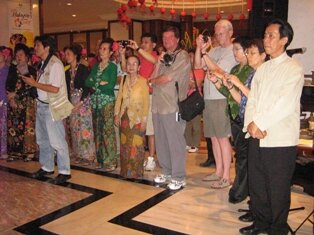 In turn as the story were told to me, man actually rows their boat to catch the oranges thrown in by the maiden. The man who catches the most oranges is the winner and that gets him noticed too. The "kuah ching' can happen on Chap Goh Meh.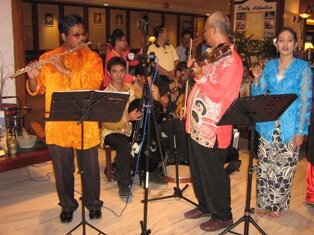 Then the "Mui Lang Poh" (matchmaker) starts her investigation of the "ear marked" bride. The spying for bride and sending the matchmaker to the pretty ladies house will be much awaited in the next few weeks after Chinese New Year.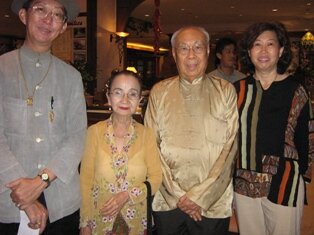 But those days are gone, presently the throwing of orange is done for the fun of remembering the old tradition.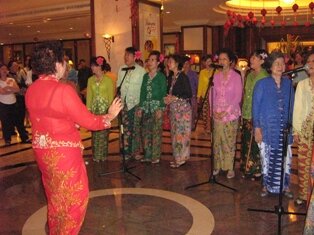 Competition are encouraged as people nowadays prefer to hang about to catch free oranges.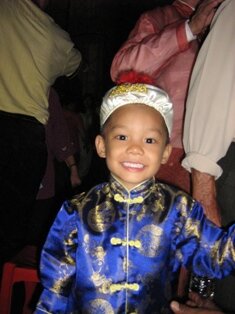 These are some of the Penang Heritage that is in dire need to be preserved. Most of the traditional cultures is what makes Penang into a heritage city recently.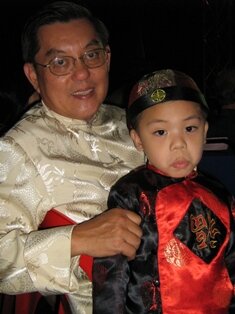 Enjoyed some of my good times with you as my thoughts goes by to recap the good old days through these Chap Goh Meh Nyonyas Photos .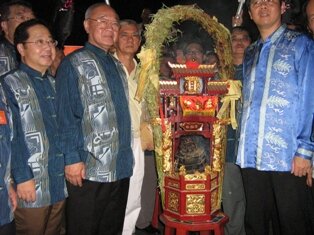 I know the "Tua Pek Kong Ewe Kay" or "Tua Pek or Eldest uncle" procession is on every year. The businessman observed the "flame watching" ceremony for the coming year business prediction. This year, we might get to witness it in the Snake Temple on the 14th to 15th midnight.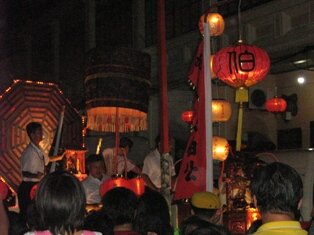 Go to Top of Chap Goh Meh Nyonyas Photos Page
Back to Nyonya Chap Goh Meh Page