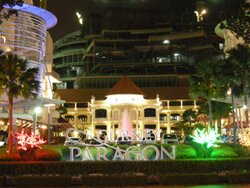 Penang Gurney Paragon Mall, completed in 2011, is set to compete with neighbouring Gurney Plaza as the main attraction of Gurney Drive.
As of January 2013, Phase 2 of this project is still ongoing, which when completed will boast a fully-functional mall.
In the heart of Gurney Paragon Mall is St.Joseph's Novitiate, a heritage building. The juxtaposition of the dated building among the modern mall is truly a memorable sight.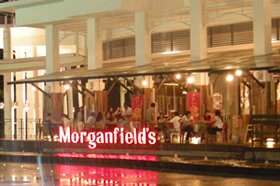 Penang Gurney Paragon currently houses several restaurants which are only found here and nowhere else in Penang. One of those includes Morganfield's, serving delicious ribs and steaks.
There is also the recently-opened Ben's, another restaurant serving Western cuisine. The only Italiannies in Penang is found here, and serves excellent Italian dishes.
Up on the first floor, the Korean-Italian fusion Lunarich and Angus Steak House can be found, as well as the Hong Kong chain Wong Kok Char Chan Teng.
Those looking for desserts can visit Moo Cow for frozen yoghurt and Meet Fresh for Taiwanese desserts. Pacific Coffee is found on the ground floor, and shoppers can grab a pint at Brussels Beer Café.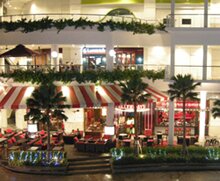 Don't forget to bring along your cameras, as you can capture the Gurney beachfront from here. There is a fountain show hourly starting from 8pm every day, so do not miss that as well.
Bands play here every Saturday night and trust me, they're all professional. Don't forget to check out the stalls set up near St.Jo's. These stalls sell homemade handicrafts which are nicely priced.
Keep an eye out for events being held at St.Joseph's Novitiate. There were art galleries, meet and greet events and more.
Just an interesting point to note, that heritage building was the training college for the Lasallian Christian Brothers, a Roman Catholic teaching order established back in the 17th century.
One such Lasallian school can be found in Penang itself, namely St.Xavier's Institution, found along the Penang Heritage Trail at Lebuh Farquhar.
Give it time, and Gurney Paragon will definitely rival Gurney Plaza in all aspects.
This article is written by Patrick Cheang. Patrick thinks Penang is getting modern and is happy about it.
Go to top of Penang Gurney Paragon
Back to My Island Penang Home Page