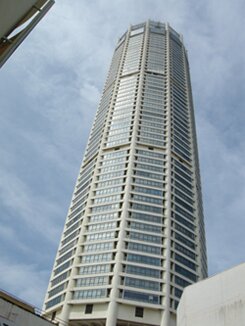 Penang Prangin Mall used to be one of the most popular malls in the early 2000s. Nowadays, shoppers have migrated to malls such as Gurney Plaza and Queensbay Mall. However, that is not to say that Prangin Mall no longer has anything to offer.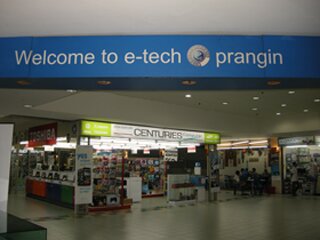 Prangin Mall is the number one spot to shop for electronics, hardwares and movies.
Computers, mobile phones and other gadgets are available here for a much cheaper price compared to other malls out there. Most of these shops are situated at the upper levels of Prangin Mall.
There are also a large number of massage parlours, hairstyling salons and facial centers here. The hairstyling salons here charge a much lower fee compared to salons at other major malls, and they are quite reliable as well.
Keep an eye out for salons which are populated, they are usually the better ones.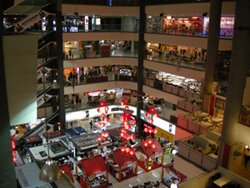 If you're looking for local delights, Prangin Mall is the place to go. Most of the food stores inside are not franchises of popular food chains. Instead, they are small-scale 'kopitiams' offering popular local delights such as 'Hokkien mee' and 'laksa'.
Most of these are hidden at the second and third floors of the middle section of Prangin Mall. The other more familiar outlets such as Wong Kok, Secret Recipe and McDonalds are here too.
Overall, Prangin Mall may not be the most modern mall around, but it definitely serves its purposes. One major rule to adhere to in Prangin Mall? Do not be afraid to haggle. Bargaining is acceptable in shops that do not have fixed price to them.
This article is written by Patrick Cheang.
Go to top of Penang Prangin Mall
Back to My Island Penang Home Page