Scary for me, but I took more Snake Temple photos also known Temple of the Azure Cloud. As I continued walking around, the crowd has slowed down, as I can't imagine the smoke from the joss stick.
The incense and smoke never fail to make my eye watery. And I looked a mess as if I have been crying for days. So don't forget to wear closed up glasses to keep the incense or smoke from the joss stick off if you are like me, teary eyed.
Walking to the temple you find souvenir stands on both sides of the temple. Mr. Sim owns a nice souvenir shop. He told me about the snakes in the temple.
A few were laying in a big incense burner, where they burn large incense. Although poisonous, these snakes are not known to bite. Devotees refers to them as keepers of the temple and regard them as `holy and harmless'.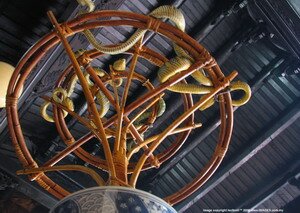 Mr Sim even told me about the three monks that came over to Penang who bought with them the statue of Cheng Swee Zu Shi.
The locals calls it 'Cheng Swee Chor Soo', or simply as Cheng Shui Gong.'Zu-shi' or 'Chor Soo' is an honorable title which interprets as 'an eminent historic figure who is continuously reversed by a community for generations'.
During the colonial days of David Brown, a British settler was cured after he felt sick. The Monks had medical knowledge and offered their services to those who believed in Chinese medication. He later donated land to built the temple.
It is no joke to fall sick those days, as there was simply no medication. I heard from my grand aunts from the Khaw Boo Aun line, the Sinkehs were dying in doves from dysentery, cholera and thyroid.
This is one site seeing in Penang that excites some tourist who loves snakes. Not me, sorry! See more photos of the Snake Temple. Picture will take some time to load, ya..wait ok..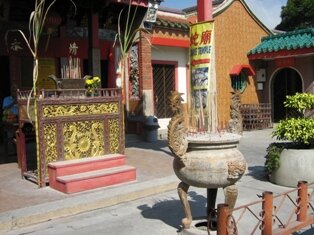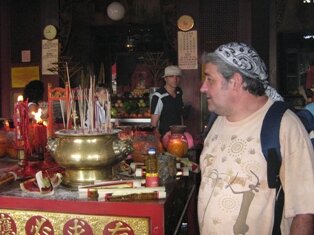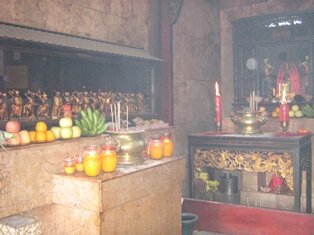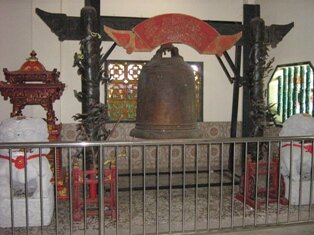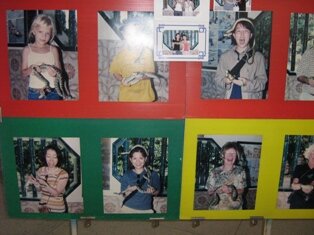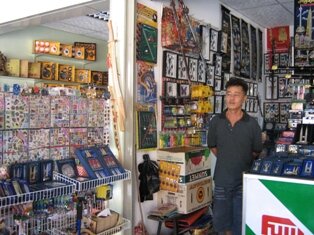 Go to Top of Snake Temple Photos Page
Back to Places of Worship Page
Back to My Island Penang Home Page