Penang Goddess of Mercy photos, See more photos of the oldest Chinese Temple known as the Goddess of Mercy Temple.
It was built by the Hokkiens and Cantonese. It remained today one of of most visited temple for site seeing in Penang.
You get to see MOST Chinese beside the Hokkien and Cantonese and some Indians too coming to pay homage. And of course, lots of fascinated tourist observing us praying.
Generally people in Penang pat themselves for being pious, religious or spiritual. The daily prayers of sincerity for peace and harmony prayer is in their utmost thoughts. This is the very reason why Penang people are warmer and friendlier, so they say.
It does makes sense as they are more tolerant of each other, very mindful what to say. I suppose to live in multi cultural society today, we have to be more conscious to be mindful and respectful.
Some interesting Buddhist, Taoist or Hindu religious facts about Goddess of Mercy
What is your best Penang Adventure? Share with us.
Regarded by the Chinese as the Goddess of Mercy, she was originally male until the early part of the 12th century.
He/She is Avalokiteshvara, "The Merciful Lord of Utter Enlightenment", an Indian bodhisattva. Who chose to remain on earth to bring relief to the suffering rather than enjoy for himself the ecstasies of Nirvana.
See some beautiful photos taken in Penang Goddess of Mercy Temple during the Chinese New Year recently.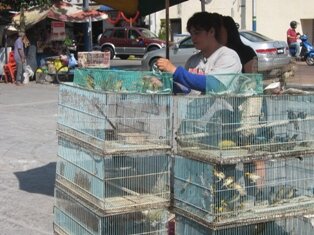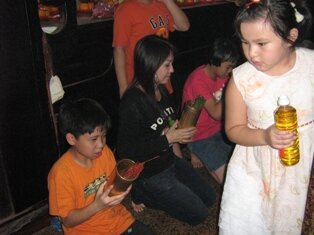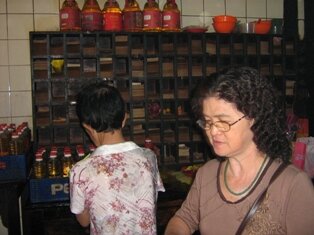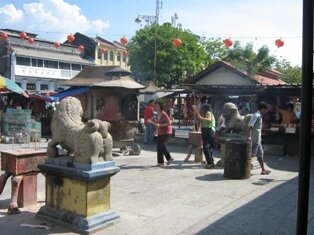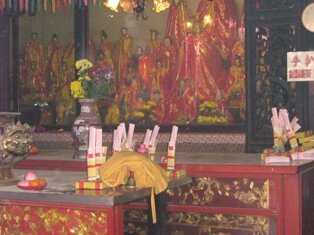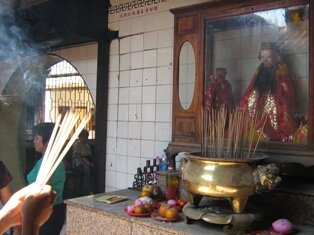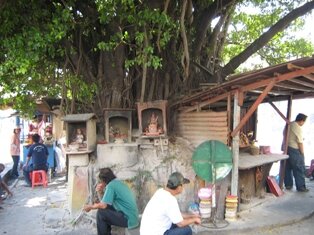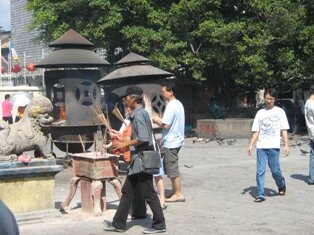 Go to Top of Penang Goddess Of Mercy Photos Page
Back to Kuan Yin Folklore Page
Back to My Island Penang Home Page