The Photos Seven Sisters Shrine no longer existed as I edit the page today in Sept 2011. You get to see the lovely photos I once admired so much. To me, it seems surreal just imaging the seven sister frolicking here in ancient times.
Today, the trees and big boulders, rocks I hide in between when we immersed ourselves in the water are gone. Cleared and ridden of all the vines and trees. You can't even sit to admire the Kek Lok Si temple as it is so hot as there is no shade.
I will leave these Photos Seven Sisters to come back every now and then to capture my childhood days. Read the folk tale or stories here.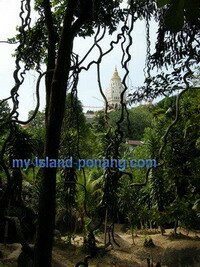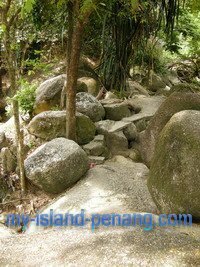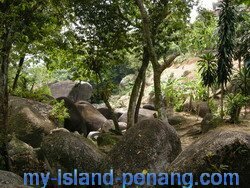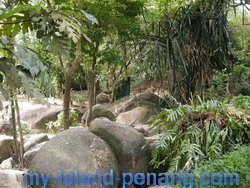 My memories catching small fishes in the clear waters flowing down from the Penang Air Itam Dam. We used to sit on the rock and wet our feet.
Even soaked ourselves in between the rocks and boulders. Those days the waters were deeper then now. When it rains heavily, that is the best times for us to have fun. But I can't see the kids having the fun I had when I was young.
Even when you go hiking in many parts of Penang, there is nothing like this you can find at all. This is my story, let me know yours.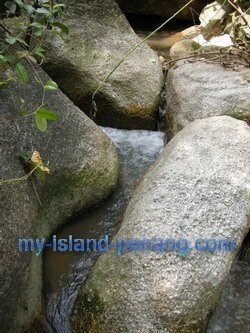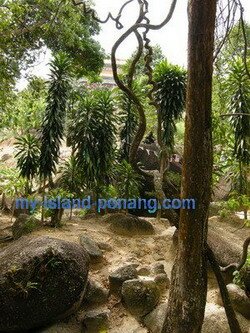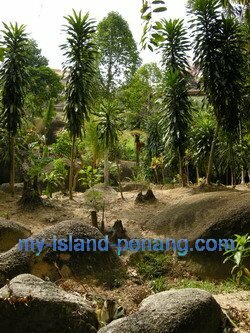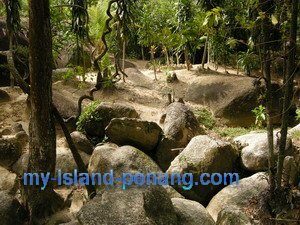 I still remember the games we played when we were young. Hide and seek is one I will never forget, why we usually play truant at the naughty ones. When comes his turn to count numbers, all of us ran home.
Photos seven sisters brought back happy memories. Playing marbles and kites are unforgettable as well as my brothers will includes us in the games.
Playing tops was the worst as the girls usually get penalised "chiak bak". Our tops, after "kena chiak bak", is left with just the nail. Imagine a full wooden top hand made with guava branch, left just with a nail. We really had our fun!
Go to Top of Photos Seven Sisters Page
Back to Jade Emperor Temple Page
Back to Penang Bat Cave Temple Page
Back to Cheng Kon Sze temple Page
Back to Shrine of the Seven Sisters Page
Back to Anti War Memorial Page
Back to My Island Penang Home Page