Advertise with a worldwide audience of literally billions of people in hundreds of countries, the internet has now become the de facto when announcing anything from your second computer to your vacation home.
Accessible web advancement for local business helps boost those who are aware how fast online advertising can help their business. Of course if they use good ranking sites.
With the internet, the barriers presented by more conventional style advertising such as newspapers, billboards and magazines have been torn down.
Now, as the saying goes, you are at the right place and at the right time! It gives you the edge to stand out in the crowd which is the best way to get more customers.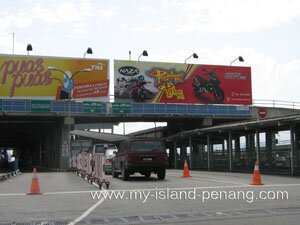 Advertising offline are all about locations. Advertising online caters for people looking for information. So what kind of information do they look for?
In this present era of our life, people uses the internet to search for everything under the sun.
They browse for best deals of holidays, accommodations, restaurants, interesting places to see, don't you agree? They plays games and gamble, everything is done online now!
Most of my site visitors comes to look for authentic Penang food, our local festivals and holidays packages.
Strangely to my surprise, some of our site visitors are also interested in surgeries cum holidays packages or dental treatment holidays.
A handful chooses My Island Penang Travel tour guide to search for relevant information. The reason is simple, My island Penang capture the hearts of travelers who loves cultures and traditions.
My Island Penang.com is an extremely fast growing, informative website that will provide you with a great, low cost, internet advertising solution. Our website traffic is growing constantly and rapidly.
The Proof speaks for itself. According to my site stats, having been just less than 1 year online, we are seeing over 60 countries, 10,000 visits and 20,000 page views from around the world.
These visitors uses my site every month to plan their trip to My island Penang.
As you can see, it is now at top 1% in all 56 billions web sites around the world. You can check our statistics provided by Traffic Estimate (sister site of Metrics Market).
This service is used by professional webmasters. So when you click on the following link (it will open in a new window): Number of Visits per Month. See latest information on the right of this.
You may also use this toll to check PageRank. Enter the exact website address you want to check the PageRank into the text box.
Example, type in my-island-penang.com. Click the "Check" button. The results shows the PR in multiple servers. Try It! Then you know how visitors love to search for information in many servers!
Showing My Island Penang to the World
The My Island Penang is not just a website for Malaysia. It is targeted to capture world wide potential targets. We generate traffic globally and worldwide.
The last two months (September-October 2007), more then 3000 different keywords and key phrases were used to find the My Island Penang website.
More then 500 referrers as Google, Yahoo, Windows Live and many other search engines and websites generated targeted traffic. See December 2008 countdown on our performance.
But why is it important for you, to know how many keywords are used to find the My Island Penang website? The answer is simple, the more keywords are used to find the website, the more exposure your ads will have.
After all people who search for My Island Penang and related subjects, have to find your ad.
Ads on My Island Penang.com
The competition is lean and mean in the travel-related industry. Thus, you need to stand heads-above all the others if you want to make the connections.
That is where My Island Penang.com can help. Although a young web site, the visitors are growing daily and, I'm happy to say, the popularity shows no signs of slowing down.
They keep coming back to read as there is no pop-ups or flashy thingy to distract you unlike many other web sites. My Island Penang website uses no flash or other graphic software other then photos and short pieces of video.
Looking at most online ads by some web master who knows nothing about the internet, and you have been paying huge sum of money for their "not to be found web site".
Connecting with My Island Penang will most definitely get your company or business the exposure you and your company greatly inspired to have!
So look at it and think carefully what you want, a web site done by what your webmaster tells you he can do? Or pay to a growing web site and get all the traffic coming this way and even more.
Why our site is growing daily? We add articles and network online with like minded web master who are passionate about this online business all over the world.
To exchange links, no payment is require. Give us a sentence or two about your site, your site also have a PR1 at least. If not, at least you must be adding 2 to 3 quality content monthly. Or advertise with us.
I am working on my site for, let me see nearly a year now and traffic is growing daily. So, now is the right time for you. As the site grows, your value per click will increase,so your cost per click will get cheaper.
Only this should spur you to advertise now. Besides, I am giving you discount when you pay up front a year's package. The few owners who spurs me to allow them to advertise earlier on, of course got a better deal.
What sort of business am I looking for?
A good example of an advertising business is Timeshare, which was recently wrote to me. They have their own pages. Have a look at how Richard advertises his room and roam packages.
Small ads like this too is acceptable. We even have a few global sales which makes up real happy. It can be found splattered all over my 200 pages for a cost.
How about that? Find this ads at the bottom of my top pages.
If you don't have a website, no worries!
If you don't have a website but you still want to advertise, My Island Penang is again the best place to start. How would you like to see request for your product comes into your mailbox every other day? All that is required is an email address.
The scenario is this, a potential customer email you through a form on my web site. It goes directly to you, you handled all the queries and sell them. Collect the money and pay My island Penang a referral fee.
There may be a slightly other methods to go about it, but at the end of the day, the exposure and expansion of your business globally is what counts. See this referral method when I first started, it works too.
Advertise with Video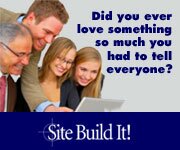 Advertisement with Video is relatively new in the market. Send your Video to My Island Penang and we will placed it on YouTube.
Once your video is uploaded, your business is put before millions of viewers all over the globe. Amazingly, this is a brilliant way to advertise your business nowadays.
Virtual business is the new trend of advertisement. This advertisement is great for some people who prefers talking then writing a page or content. Get someone to video you and send to me fast! What have you got to lose?
Or you prefer to do it yourself?
Here go building your own web site is a brilliant idea. I am all for it. You keep the profits in your pockets.
As your site grows, you start to laugh your way to the bank. You can drop middle man deals. Whichever way you choose, you win but be assured, nothing is free and easy. It takes hard work! If I can do it, you can too!.
Advertise NOW with My Island Penang.com.now! It would please me greatly if you fill in the form here.
I promise to come back as soon as possible, usually within a day. We are looking forward to do business with you!
Important Notes
It is within my rights to decline any advertisement that I believe would not benefit my guests.
I do not place advertisements on my home page.
All text for advertisement should be in English and provided by you.
1 week for slight modification is allowed.
Advertisement starts after one week of trial and approval by email is confirm.
A set up payment for all advertisement is required.
Well all said and done, only you need to push the button. Now use this form here and get an affordable advertisement for your business.
Back to Ecosway Shopping Mall Page
Back to My Island Penang Home Page