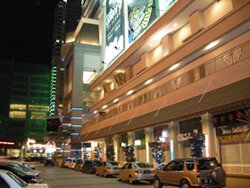 Penang Times Square is one of the bigger malls in the heart of Georgetown. Penang's version of Times Square may not have the capacity to match the original, but it surely has the complex and well-designed architecture comparable to the Big Apple.
Lately, it has been the top designation for several youth events and also fairs. Notably, this mall has been holding large-scale events quite often, and houses several food & beverages outlets that are perhaps worth a visit.
A unique concept restaurant here would have to be Fullhouse. It has a dollhouse atmosphere to it and one will feel extremely pleased to be in it.
Ironically, one does need to place a reservation as it is not exactly very packed. Fullhouse serves Western cuisine. Another new addition to the Times Square family is the Yea Japanese BBQ & Shabu Shabu.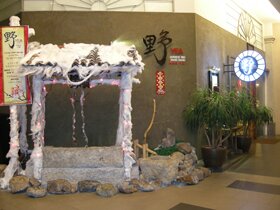 Following the momentum of several shabu shabu (Japanese hot pot) restaurants being opened in recent years, Yea is the only shabu shabu restaurant in the proximity of Georgetown. One can experience the thrill of grilling and barbequing their own food here.
Other food outlets here include Swensens', Tao Authentic Asian Cuisine, MarryBrown, Kochabi and many more. Personally, I find Times Square to have a higher diversity of food choice among the malls of Penang.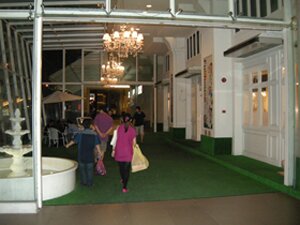 Of course, the main highlight in Times Square would have to be its food court. It has the undisputed title of having the largest food court among the malls in Penang and it definitely doesn't lose out in the taste category either.
Economical and tasty is what you should expect here. I mean, they have stalls selling local delights to even German food! Which mall has that?
Inside Penang Times Square, there are shops ranging from electronic shops to boutiques. However, it should be noted that the occupancy rate here is lower compared to other malls, so one should not have a high expectation to the amount of stores here.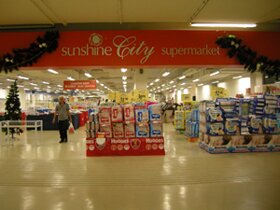 Lastly, pay a visit to Sunshine Hypermarket, one of the longest-lasting hypermarket chains in Malaysia and guess what, it's local!
This article is written by Patrick Cheang.
Go to top of Penang Times Square
Back to My Island Penang Home Page