The Photos Thaipusam Vel ceremony show you the activities carried out by the priest in the Temple.
It was held in Queen Street Sri Mariamman Temple in conjunction with Thaipusam. This is very symbolic to us as this is the first time it was held in Penang.
Two days before Thaipusam, the ceremony was performed by the priest of Sri Mariamman Temple in Queen Street. The Waterfall Temple committee was there to accompany it to the temple.
See some photos of the Vel ceremony in Sri Mariamman Temple and the welcoming entourage in Waterfall Temple. Interestingly, all the animals used as vehicles by these Vedic Gods were present to receive this festive ceremony.
This celebration was indeed one of its kind, unique and symbolic for the Hindus. The significant presence of the snakes, elephants, bulls which are the vehicles of Lord Shiva, Lord Muruga and Lord Ganesha, the pantheon Gods of the Hindus.
It seems like an evening of fun looking at the turn out. Kids taking their chance to pat the elephants and the bulls. The pythons were quickly handed back to its cage. No mishaps or mistreatment happen during the evening.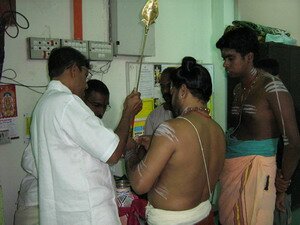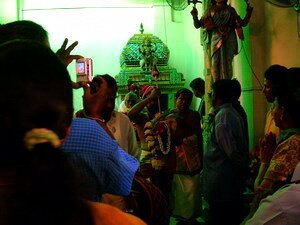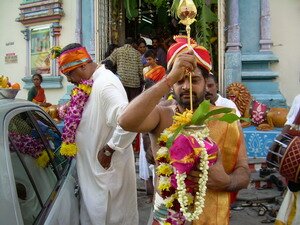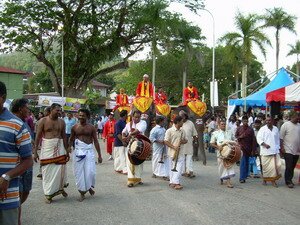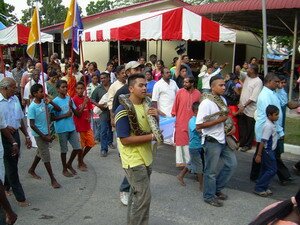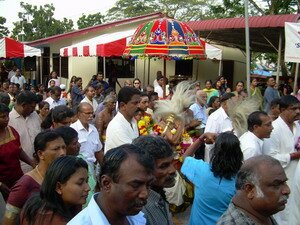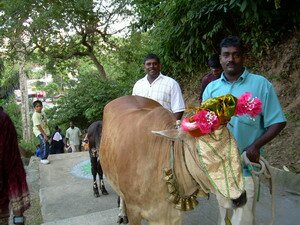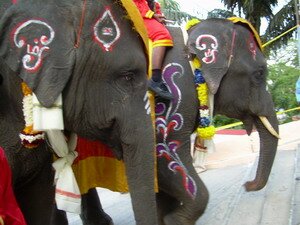 Go to Top of Photos Thaipusam Vel Page
Back to Penang Vel Thaipusam Page
Back to Photos of Thaipusam Vel Page
Back to Photos Kavadi Ceremony Page
Back to My Island Penang Home Page