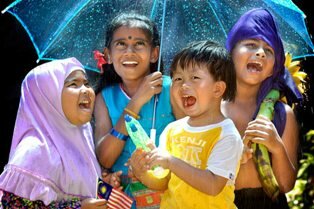 You will find many Penang Events, our cultural festivals for the next few months here. Whether on holidays or business, my island Penang is packed with happenings that will make your holiday and vacation an unforgettable experience.
It will not only contain information but can be served as your event planner. Thanks to some locals for sending me this collection on happening on our Penang festivities.
Festivals, customs and traditions comes alive for the Chinese as they prepare for Chinese New Year. And Hindus as they go through the rites in preparation for Ponggal and Thaipusam.
Below are the dates to enjoy these festivals.
January 2013
Culture Japan Night
Date: 5th Jan 2013, Saturday
Time: 1pm-6pm
Venue: St. Jo's, Gurney Paragon
Penang Yosakoi
Date: 19th Jan 2013, Saturday
Time: 4pm-10.30pm
Venue: Penang Esplanade
A Night of Gratitude & Blessings'
Date: 26 Jan 2013, Saturday
Time: 5pm-10pm
Venue: Gurney Paragon Festive Square
Organizers: Tzu Chi Mission of Humanistic Culture and Tzu Chi Volunteer
Co-organizer: Hunza Properties Berhad
The objective of this event is to raise fund for Tzu Chi Dialysis Centre. The concert is brought to you by Dama Orchestra, a multiple award-winning music theatre company and Tan Soo Suan, a renowned local singer.
February 2013
Kek Lok Si Temple - Display of Lights
Date: 9th Feb - 10th March 2013
Time: 6pm-10pm
Venue: Kek Lok Si Temple, Air Itam
Flame Watching Ceremony
Date: 14th - 15th Feb 2013, Thursday
Time: 8pm-12midnight, 4p.m - 12 midnight
Venue: Snake Temple
Chinese New Year and Cultural Heritage Celebration
Date: 16th Feb 2013, Saturday
Time: 3.00pm- 12.00am
Venue: UNESCO World Heritage Site
March 2013
Penang World Music Festival 2013
Date: 30th - 31st March 2013
Time:
Day-workshop : 2pm – 5pm
Night concert : 6pm onwards
Venue: Quarry Park, Penang Botanic Gardens
The tickets can be purchased at RM80 per adult and RM40 per child for the one-day pass, and RM140.00 per adult and RM70.00 per child for the two-day pass.
June
Georgetown Festival 2013
Date: 7th June - 7th July 2013
More Penang Events will be posted and updated soon
Go to top of Penang Events Page
Back to Les Chang Tribute Page
Back to My Island Penang Home Page