Most of Batu Ferringhi Beach Hotels are situated on the Northern part of Penang Island. Batu Ferringhi is a very popular tourist place for both holidays makers and locals.
The coastal line hotels starts from Tanjung Bungah, Batu Ferringhi and to the furthest stretch Teluk Bahang.
Along the stretch of the long and windy roads are line of hotels and beaches. Miami Beach, Tanjung Bungah Beaches, Batu Ferringhi Beaches, Teluk Bahang Beaches and the small little Lover's Isle can be seen on the way Batu Ferringhi.
We may have beaches in Penang Island but how I wish it is kept cleaner. Some beaches are a hideous sight with garbage from picnickers or rubbish washed up by the waves.
It is not surprising why the Batu Ferringhi Beach Hotels blocked some beach parts of the hotel. Despite the State warning hotels not to block the beaches, they pay no heat to it.
It can not be helped as they want their guest to enjoy our lovely beach front.
I prepare a Google map where to find Batu Ferringhi Beach hotels here. Use the arrow to drag around to view the locations of hotels.
Map of Batu Ferringhi Hotels

View in a larger map
D Ferringhi Hotel and Restaurant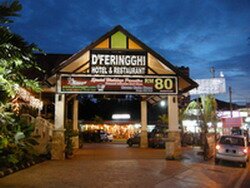 Of all the Batu Ferringhi Beach Hotels, D Ferringhi Hotel and Restaurant is the most affordable. It is located near many eateries and night bazaar. This is also home to the "Friends of Ferringhi" who helped cleared the surroundings when Tsunami hits Batu Ferringhi back in 2000.
Approximately 120, most of them retired, these different individuals find pleasure in meeting in Ferringhi to escape the cold winters of their countries.
They would normally stay from December to March. Their pleasures are simple: getting a suntan and great massage and definitely chilling out with friends at their favorite places in Ferringhi.
Golden Sands Resorts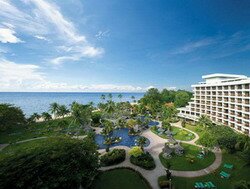 Did you know that Golden Sand Resort and Traders Hotel in the heart of Georgetown are sister hotels to Rasa Sayang Resort and Spa?
Shangri-La's Golden Sands Resort, Penang brings together the magic of the east and the comforts of the west, with its rooms and suites offering all the amenities you would expect from a deluxe resort.
Recreational activities include exciting water-sports, jungle trekking, or simply lounging at one of its many pools.
The cream of all hotels in Batu Ferringhi Beach Hotels, the Golden Sands Resort Penang comes highly recommended for your kids and YOU. Why, Find the Penang Adventure Zone here.
Hot Rock Hotel replaces Casuarina Beach Resort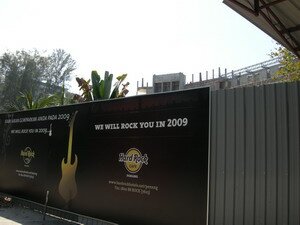 Casuarina Beach Resort, which closed in Dec 2006, will undergo extensive renovation to give the property a complete makeover before it opens as the 255-room Hard Rock Hotel Penang.
Keeping true to Hard Rock's Iconic image, Asia's third Hard Rock Hotel will feature hip, contemporary design combined with exciting activities and energetic service that preserves the brand's passion and irreverence.
Lone Pine Hotel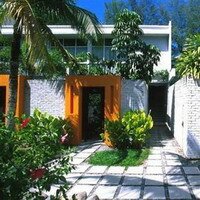 Quaint and peaceful with only 48 rooms, like going back in time. The building is restored from a old colonial home but much of the historical charm is still retained.
I love the tall casuarina trees, down to earth hotel with airy verandahs. The restoration blended the old world charm with modern amenities much like the raffles in Singapore.
There are two kinds of rooms - the regular rooms and the suites. Some suites face the sea on the ground level and these are the best rooms to be in. I love Lone Pine so I wrote extensively here.
Not enough Batu Ferringhi Beach Hotels, more photos as we stayed there.
Rasa Sayang Resort and Spa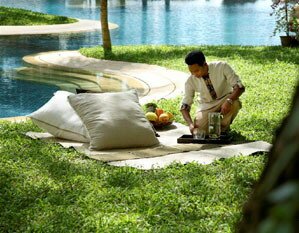 The grand dame of Batu Ferringhi is Shangri-La's Rasa Sayang Resort and Spa which has catapulted Penang to fame as the first beach resort in the region with a five star hotel status.
The Rasa Sayang (which means Feel the love, life and all its pleasures) has aged well and enjoys one of the highest rates of returnees in the Malaysian hotel industry.
The resort is also home to CHI - The Spa at Shangri-La. CHI is a cluster of rustic villas complete with treatment villas and a yoga pavilion. CHI offers age-old healing philosophies from the Himalayas with relaxing treatments based on holistic practices that restore balance and harmony to the mind and body.
Feel like a king and queen during your stay in one of the best Batu Ferringhi Beach Hotels!. Oh ya!
Thank you for booking with us.
Hydro Majestic Hotel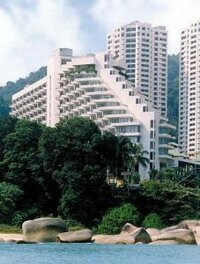 A 4 star Hotel located in Batu Ferringhi, Pulau Pinang or Pulau Kesatu. The Ferringhi Beach Hotel Penang renamed the Hydro Majestic Hotel-Penang belongs to an Australian Hotel Investment Company.
Hydro Majestic Hotel is situated along the famed Batu Ferringhi beach, a perfect hideaway for holiday makers and the businessperson. It is 25 minutes by car to Georgetown and 45 minutes to Banyan Lepas International Airport.
With 345 spacious rooms with private balconies, one can watch the breathtaking sunset and sweeping view of the Andaman Seas.
Holiday Inn Resorts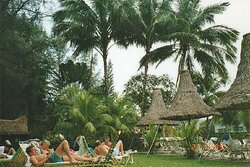 A trendier spin on the traditional family and business oriented accommodation located in Batu-Ferringhi. The guest rooms at the Holiday Inn Ferringhi Family Hotel include televisions, mini bars, air conditioning and coffee makers.
Enjoy local Malaysian or international cuisine for breakfast, lunch or dinner at either the Terrace Café or Garden Café. Feel free to order snacks and cocktails while out lounging by the pool.
Car rental and the tour desk are available for visiting nearby locations like the Night Market.
Thank you for booking with us.
Bayview Beach Resort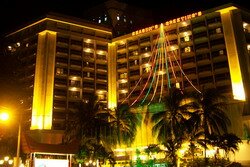 Located along the northern coast of Penang and overlooking the Batu Ferringhi Bay, the Bayview Beach Resort is the perfect retreat for holiday-makers, conference and business travelers.
Enjoy the sun-drenched beaches and swaying palm trees from the hotel's award-winning landscaped gardens. There's over 350 rooms available equipped with excellent facilities for guests to choose from here.
Thank you for booking with us.
Sri Sayang Service Apartment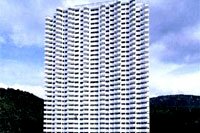 Towering majestically above its surroundings, the 33-storey landmark the Sri Sayang Resort Service Apartments in Batu Ferringhi Beach Hotels.
It offers holiday makers an ideal blend of resort style living and first class hotel like services in sheer suite luxury. Check into Merit Sri Sayang Hotel for the sea view luxuriously appointed suites and discover the meaning of leisure.
Thank you for booking with us.
Grand Plaza Park Royal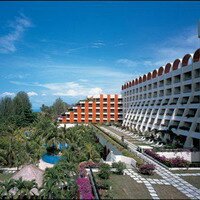 Grand Plaza Parkroyal, Penang is a fascinating destination in the Pearl of the Orient. Set amidst Batu Ferringhi, the island's finest stretch of beach, Grand Plaza Parkroyal, Penang exudes a unique "East meets West" charm.
It is your private hideaway gloriously abundant with a kaleidoscope of facilities for the young and old. Exquisitely designed with breezy, wide open spaces and a lobby that seems to stretch out to sea. My overseas friends just love Grand Plaza Parkroyal.
According to them, one of the hotels they have stayed in the east. Pampering and ever so willing to please the customers, they said. Hawker food is good and no bad bellies.
Thank you for booking with us.
Go to Top of Batu Ferringhi Beach Hotels Page