I give you more Jade Emperor Photos as I cannot resist you seeing the various rites and rituals, the devotees offered in Jade Emperor Temple.
(Thnee Kong Thua) is a very old temple and lies in the old Penang town called Air Itam. If you are living in Penang, this part of Penang china town still has a lot of old Penang charm.
There are many site seeing spots which is popular to both locals and tourist but here, I know as I grew up in this neighborhood.
Besides Penang Georgetown where you can find lots of Penang Heritage sites, Air Itam has a fair share of Penang Temples. mosques and churches.
Penang Malaysia Map or Penang Malaysia tours will be able to guide you towards some of old Air Itam Penang attractions. Ask your Penang guide for Penang temple like the Kek Lok Si Temple, Cheng Kon Sze or Penang Hills, Air Itam Dam if you come this way in Penang.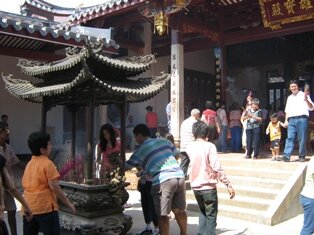 Having said that, don't forget the Jade Emperor Temple or Thni Kong Thua at the foothill of Penang Hill. The only busy time in the year is during the Revered One's birthday, the 8th day of Chinese Hokkien New Year.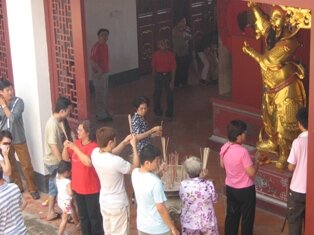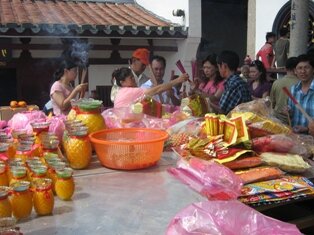 It is worth the trip to go up this newly renovated temple, as it is built on the slopes on the Penang Hill. Read my first visit after more then 30 years. There are three levels you have to visit to see all of the Penang Jade Emperor Temple.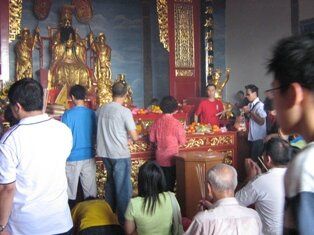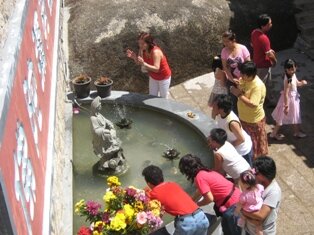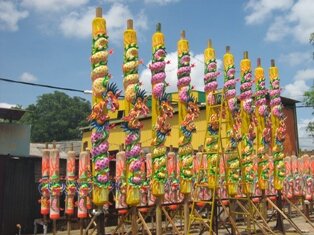 Read my second visit when I revisited with some Penang Heritage Trust friends. See more photos of Thnee Kong Thua here.
Go to the Top of Jade Emperor Photos Page
Back to Places of Worship Page
Back to My Island Penang Home Page