A Nyonya Inheritance, is Pearly Kee's 1st recipe book prepared with lots of love and passion for the authentic style of peranakan food in Penang.
I must admit after some guest comes back year after year, and spent yearly holidays in Penang. As one of their activities is learning more Nyonya food to take home. I feel very humbled and privileged, so I felt it is important to share my love and what I know of Nyonya cooking with secrets and tips.
It is these students who inspire me to put some hot favorites together. So my way of saying "thank you" is giving you more recipes at an affordable cost.
The recipe book cover. I do look happy,right?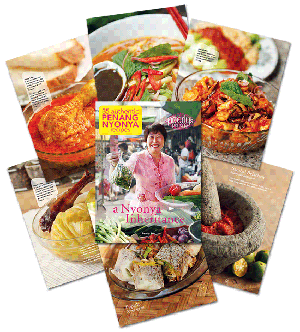 For many students already used to my style of cooking techniques, add another few more dishes to your belt and make me proud.
For some of you, you get to see lovely photos of recipes you already love, eaten and entertain your guest with.
35 recipes were prepared over 2 consecutive days to the amazement of my publisher. They were simply steam rolled over eating 15 dishes on the first day.
Believe you me, on the second day, completing cooking 20 dishes more, you should see the face of the photographer and publisher. They cannot believe I have done it! I can feel them saying, is she for real?
Some delicious dishes in the recipe book
Enjoy some of the photos I feel proud to share. For the time being, you are able to order through paypal. A Nyonya Inheirtance recipe book is priced at RM60 and due to shipping, we have to add the cost.
When making payment at paypal, do remember to write the correct mailing address and name. If you need it autograph, do pen me a note as all orders are handled by my team.
Also as I am not able to share many more tips, I have start up a new blog to talked more about my cooking adventures. I will certainly share some simple techniques you can master and tips and secrets about Nyonya cooking.
Join me here: http://nyonyalovescooking.blogspot.com/
Where to buy in Penang?
You can now find the "A Nyonya Inheritance" recipe book in many shops in Penang. Over time, there will be more places in Malaysia and Singapore.
.
Areca Books, The Sun Yat Sen Museum, 120 Armenian Street.
Campbell House, Lebuh Campbell Georgetown, 10100 Georgetown, Penang. Tel: .
Bombay Shop, Eastern & Oriental Hotel.
Pinang Peranakan Mansion, 29 Lebuh Gereja George Town, Penang. Tel: .
Jonathon Yun Jewellery, 88 Armenian Street 10200 Georgetown Penang, Tel:.
Studio Howard, 88 Armenian Street 10200 Georgetown Penang, Tel:.
In Tanjung Bungah, you can purchase from Leo Books, Address : Lot 1-25, First Floor, Island Plaza, 118 Jalan Tanjong Tokong, 10470 Penang. Tel : Fax : .
Penang Global Tourism, 8B, First Floor, The Whiteaways Arcade, Lebuh Pantai, 10300 Penang. Tel: + Fax: +.
China Tiger, 25 China Street 10200 Penang. Tel:.
Bon Ton - The Shop, 86 Armenian Street sell A Nyonya Inheritance too.
Cheong Fatt Tze Mansion, Lebuh Leith, 10200 Georgetown, Penang. Tel:.
De'Flexi Enterprise [Park Royal Hotel], Batu Ferringhi Beach, 11100 Batu Ferringhi, Penang Tel: .
Lone Pine Hotel, 97 Batu Ferringhi 11100 Batu Feringgi. Tel:.
E Book
Cook book A Nyonya Inheritance is also available on Amazon Kindle:

http://www.amazon.com/dp/B00AXMUBJ0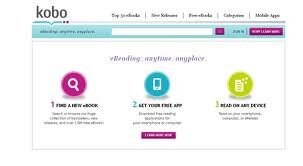 http://www.kobobooks.com/ebook/A-NYONYA-INHERITANCE/book-zzvZdr8KuU6I2ZEKzy4lDw/page1.html
It makes us (Roz, Patsy, Chandra and I) very happy as repeat orders are coming. Thank you very much for your kind support, my dear friends. Look out for our Nyonya nite out, a dinner with lots of my childhood stories and how cooking were done the old way.
Go to Top of A Nyonya Inheritance page.
Back to My Island Penang Home Page.