Georgetown Hotels can be found in the heart of the city of Penang capital. Not along Batu Ferringhi, Gurney Drive or Southern Eastern part that is Bayan Lepas.
Penang hotels are by far one of the top choices in terms of Malaysia's Island and its beauty.
So you can just immediately explore our fascinating, quaint Chinatown, Little India or go visit all the heritage buildings with Neo Classical, Anglo, Victorian or Strait Settlement architecture.
Georgetown hotels sits right in the middle of action. Food is in abundance! What food do you want to eat? As a local, I honestly have problems choosing what to eat. So just follow the crowd or your fancy.
These are the real people who have the opportunity to choose the food they want to eat.

View in a larger map
As the list is quite long, I listed the Hotels here: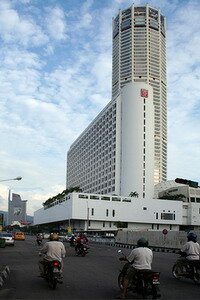 Traders Hotel, Penang welcomes you to the heart of this fascinating and diverse city. With 443 well-appointed guest rooms and suites, gracious hospitality and outstanding dining options, this Penang hotel serves as an excellent base for exploring Penang Island.
The Traders Hotel Penang is located in front of Komtar, Penang tallest building in the 70's.
Site seeing here is awesome with just two miles from Swettenham Pier and Fort Cornwallis, Kapitan Kling Mosque, Goddess of Mercy Temple, Reclining Buddha, Penang Hill and Kek Lok Si Temple and within walking distance to the Streets of Harmony.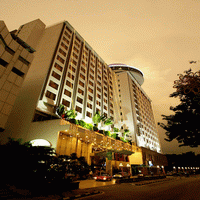 Bayview Hotel Georgetown Penang is nestled right in the heart of orgetown (UNESCO World Heritage Site).
The location is perfect for business or leisure. Strategically located within easy walking distance to the commercial hub, shopping centers, hawkers' center and the historical and cultural landmarks of Penang.
The opulent Suites offer beautiful views of the heritage city and the sea port close by. All guest rooms are well-appointed with all the modern amenities you would expect including a 4MB high-speed broadband. Non-smoking floor is available upon request.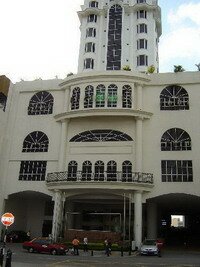 Cititel is located within Upper Penang Road, in the heart of George Town.
Guests will appreciate its location of being within major commercial, financial and government officers, key historical and cultural sites, popular eating areas and shopping complexes.
Being even closer to fun and entertainment outlets with transport services readily from this Georgetown hotels, you can explore Penang Island to the fullest.
Its for those who wants to travel with comfort and yet who doesn't want to burn a hole in their pocket. Offered quite a nice view of Penang depending on which wings you are staying.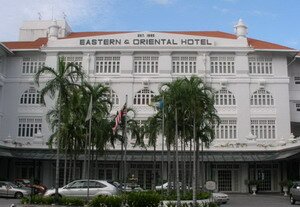 The E&O experience begins as soon as the smiling doorman greets you at the door.
Personalized and attentive service is one of the hallmarks of the E&O. This is complemented by our impeccable 24-hour butler service, which attends to your every need.
Each Georgetown hotels, magnificent suite is extravagantly spacious and thoughtfully furnished with modern day amenities and access to the wireless world.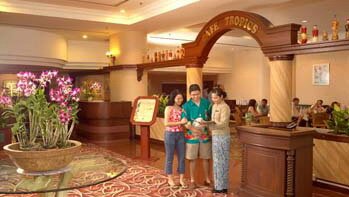 The 241-room 4-star Sunway Hotel Georgetown is centrally situated in the heart of the bustling historical city of Georgetown, Penang.
Each of Sunway's guest rooms and suites have been thoughtfully furnished for you to relax and work in comfort and style.
Just below the hotel is New Lane where about more than 40 stalls of hawker food are available till late at night.
So close to places where you can sample most of Penang's yummiest hawkers food and other Georgetown hotels. Near to shopping centre and 10 minutes drive to Penang's heritage and historical areas .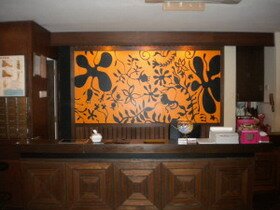 Here you will be close to the hurly-burly of Georgetown and the melting pot of cultures and the spectacle of daily activities therein, including the goings-on of spice-smitten visitors, shop-till-you-drop first timers and gnarling traffic.
Many tourist's destinations, recreational venues, entertainment outlets and more Georgetown hotels, are in the vicinity. A great deal more are a short ride by car, bus or cab away.
The hotel offers competitive seasonal promotional rates and places great importance on its standard of hospitality and guest satisfaction.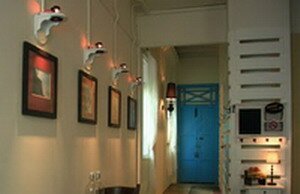 In a city where even the best hotels have a decidedly let's not rock the boat attitude. The Mango Tree Place is a definite standout among them.
Being designed and furnished to focused on creating a guest environment that is simple yet refreshingly different, our approach defines another level of understated luxury.
Our goal is to provide each and every guest the luxury of privacy, comfort and a peaceful environment.
If you are looking for a unique place that is as luxurious as any resort in Georgetown hotels,, but totally private and unique, come to Mango Tree Place. We like to say, we are exquisitely off the tourism grid!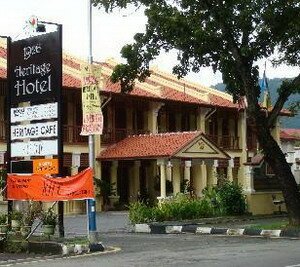 1926 Heritage Hotel exudes a charm of a past era with simple room decor, yet comfortable. There are choices of rooms with or without balconies.
They have banquet facilities includes the cafe 1926 serving a variety of great local fare with one cafe serving light meals in the settings of the colonial ambiance.
The hotel was built in 1926 by the British and used as residences of colonial officers serving in Georgetown hotels, Penang. Later as I can remember it was home to many government servants.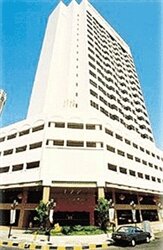 Hotel Grand Continental Penang is few minutes walking distance from the major shopping centers and government offices.
A room right in the heart of town, book the hotel here.
Designed for your comfort and convenience, the 194 spacious accommodation units are well-appointed and come with all the contemporary amenities to make your stay a pleasant one.
Komtar and Gama, the shopping malls are within 10 mins distance.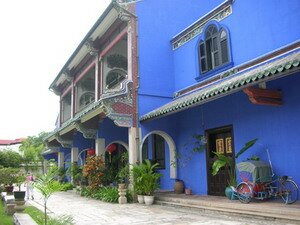 Received UNESCO Most Excellent Heritage Conservation Award in 2000. If you choose to stay during your time here, then imagine the days of luxuries, filled with lovely ladies adorned in the fineness jewelries.
Maids and Chinese amahs (domestic servants) bowed at the whims and fancy of their mistress and masters. That was the life style of the rich and wealthy in the last century.
They offered 2 tours: 11am and 3pm daily and there is an entrance fee for the tickets.
The mansion now also offers accommodation for tourists (RM280 - RM770) but booked Cheong Fatt Tze from here, you get an affordable deal. Not surprising, many rich and famous comes here to stay today. Check it out.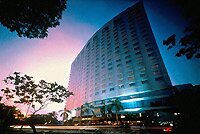 Ideally situated in the heart of Georgetown with panoramic views of the city and the ocean. Conveniently located within the commercial district, this hotel is adjacent to the shopping complex, Penang Plaza.
The ferry terminal that connects Penang Island with the mainland is just 5 minutes drive from the Georgetown hotels. In addition, historic pre-war buildings that is part of Penang's rich heritage encase the hotel allowing guests a glimpse of an era of what Penang once was.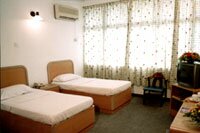 The YMCA of Penang is a community-based non-profit organization dedicated to facilitating and promoting the spiritual, mental, physical and social development of individuals, thereby making them responsible citizens of our country.
The YMCA Penang houses 70 comfortable rooms. All rooms have modern amenities such as air-conditioning, attached hot/cold shower, telephone, television and coffee making facilities. One is never lonely here with activities by the locals.
Go to Top of Georgetown Hotels Page
Back to My Island Penang Home Page