Sipadan Sea life is one of a diver's dream come true. Abundance of underwater life concentration in one single island.
The coral ecosystem so unspoiled, such perfection that in short most who dived there called it a living aquarium. Sea life is a reality for its vast range of elusive marine life species, can only be found around Sipadan.
Ning my Siamese friend, sends me some lovely photographs taken recently when she dived in Sipadan. "I love doing underwater photography just for fun," she says.
Her shots of the underwater sea creatures where many are alien to me. But I just cant help but have to share such awesome brilliant photos from Ning.
So all pictures are courtesy from Ning, a diver from Thailand. Such natural blessings must be shared. Ning loves to dive in Barracuda Point.
That is where a diver may experience the thrill of swimming amidst schooling barracuda and big-eye trevally, which gather in thousands forming spectacular tornado-like formations.
She sees pelagic such as mantas, eagle rays and hammerhead sharks, so each dive at Sipadan is a highly anticipated event.Sipadan Sea Life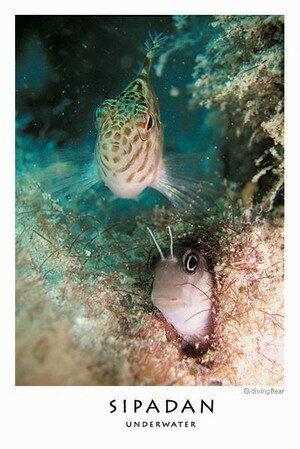 Situated between the Indian and Pacific Ocean, Sipadan tiny island is second to none. The schools of jackfish, turtles, hammerhead sharks, leopard sharks, whale sharks, Manta Rays, dolphins, leaf fish, frog fish......
I can not remember comprehend what they are, but i truly enjoyed her photos. It seems there are more than 3000 species of marine life in this part of the world. You can not find another spot where hundreds of coral species have been classified.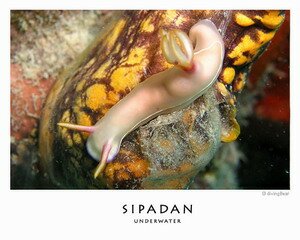 Ning's dives with her camera on every dive to capture the fascinating life of under sealife. Ning works as a graphic designer and freelance photographer.
As Ning has dived in many parts of Asia water, she told me that Sipadan sea and Phuket sea is very different. And when she compares, she says Sipadan having more great animals and more fishes.Sipadan Sea Life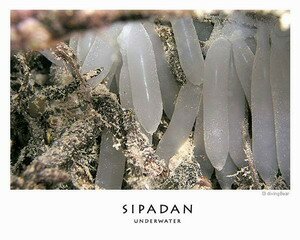 The macro life is equally mesmerizing; garden eels, leaf scorpion fish, mantis shrimps, fire gobies and various pipefish are guaranteed at various dive sites.
Sipadan also boasts a rich variety of corals; both soft and hard, among these Dendronephyta in delicate pastel colors and feather stars of all shades and hues. The most popular dive spot to view these is the Coral Gardens.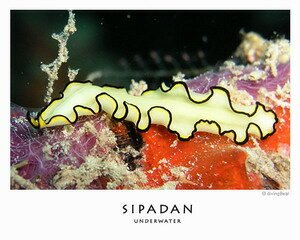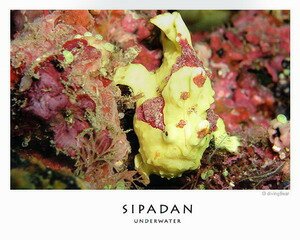 This time she captures some extremely rare ecological species which have carved a niche for them in the underwater world around here.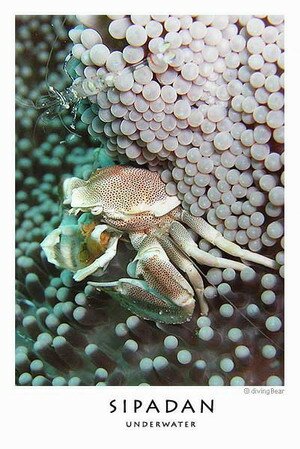 Look out for species like multicolored nudibranch, ghost pipe fish, devil scorpion fish, stonefish, mantis shrimps, mandarin fish, ribbon eels, snake eels, frogfish, sea-horses and crocodile fish, all of which make these sites their home.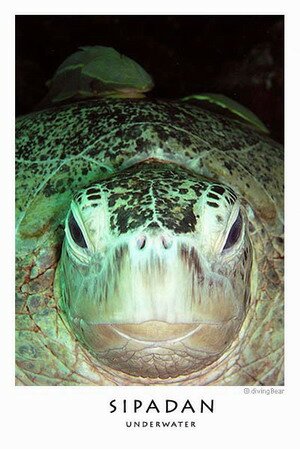 Sipadan is well known for its unusually large numbers of green and hawksbill turtles which gather there to mate and nest and it is not unusual for a diver to see more than 20 turtles on each dive.Sipadan Sea Life
Another unique feature is the Turtle Tomb, and underwater limestone cave with a labyrinth of tunnels and chambers that contain many skeletal remains of turtles that became disoriented and then drowned.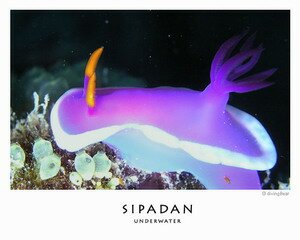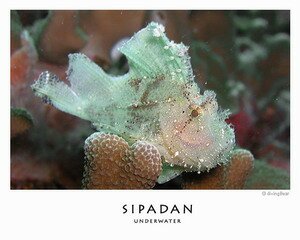 "In Phuket, we have less underwater creatures but our corals are more beautiful," say Ning. In her spare time she joined activities to clean up the sea, release giant clam, nemo, seahorse or to clean up the fish net left behind.
But hammerhead shark is the highlight for Sipadan. I love the turtle cave at Sipadan. You got so many turtles! It's amazing. Imagine you diving with 10-30 turtles around you. They're so huge and old. Look out for Ning swimming with the sharks!
The diversity of the abundance of marine life found at Sipadan gives it the reputation of being one of the best dive locations in the world.
Back to Top of Sipadan Sea Life Page
Related Articles, more places beyond Penang Island
Kuala Muda Whispering Fish Auction in Kedah
Very old evident of Indian civilization in Bukit Mertajam
Back to My Island Penang Home Page