Introducing Penang Precinct 10, located right in the middle of Tanjung Tokong and of walking distance from its neighbouring Island Plaza.
The clubbing scene in our small Penang island has always been centred around Upper Penang Road (UPR as it is commonly known as), and it still is.
This shopping mall is however an upcoming spot competing for that spotlight, and it seems like a big deal.
With a brilliant architecture and ample parking spot, it seems like a distant relative of the not-so-far-away Gurney Paragon.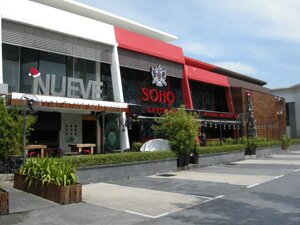 Nueve means 9 in Spanish, and Nueve also happens to be one of the more happening places in Precinct 10. A club with Spanish-concept, Nueve (noo-eh-veh) is a place to chill after a long day and be amazed with the performances there.
The ever-popular SOHO is here as well, and old-timers will definitely love the cosy atmosphere and beer here. BeerBQ Bistro is a bistro that barbeques with, you guessed it, beer. It is said to add flavour to the food, so that's definitely something unique.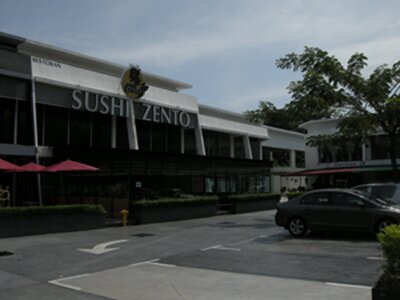 Sushi Zento is definitely a must-try, especially its ramen. It is a branch of the popular Edo Ichi situated at the neighbouring Island Plaza.
Chez Weng is run by the same minds that run Cassis in Pulau Tikus, and is recommended for its pizzas and steaks. Burger King and Old Town White Coffee are here as well, and so are Winter Warmers and Snow House.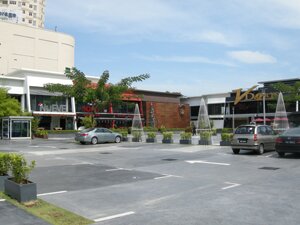 This premium concept mall/food hub is surely a must-go spot for those in Penang. It is indeed refreshing to see such a beautifully constructed structure with equally interesting outlets.
Do come to Penang Precinct 10 after night falls though, as that's when the atmosphere gets right.
This article is written by Patrick Cheang.
Go to top of Penang Precinct 10
Back to My Island Penang Home Page