The Cave of Darkness is one of the nicest places to visit. With all the greeneries, it will calm you and your tired eyes.
I call it my garden of Eden this Gua Kelam in Perlis. The cave is located within the Perlis State Park which borders with the Nakawan Range of Thailand.
You might ask what is she talking about? How can such a cave be anything like garden of Eden? Just uttering the word "Cave of Darkness" makes one irks and feel so peculiar and eerie, don't you think.
"Perlis Gua Kelam Recreational Park is popular for its enchanting 'cave walk'. Where you can enter from one end of the cave and come out a different end." says one visitor.
View in a larger map
Finding the page too long to read, click here:
Well, just take a drive to Kaki Bukit, which means foothills in Perlis. Will I suggest if it is not enjoyable, you think about it? From Butterworth, it is an hour's drive to Alor Star and then taking the Kangar road, drive a further 2 hrs to Kaki Bukit.
But we enjoyed the drive, great company with Faith Watson, our US friend on holiday. Everything to her was a delight and WOW!!!!
Approaching the foothills of Kaki Bukit, we stopped by the side of the roads to admire the scenery.
The beautiful scenery of Tasik Timah Tasoh or Lake Timah Tasoh on the left side exudes a certain kind of serenity and lushful peace. Boats and some birds flying round the area makes you smile crossing this lovely lake.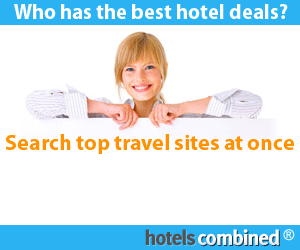 The first thing that electrified me always when I arrived at the cave of darkness, Gua Kelam is the picnickers enjoying themselves in the pool.
I was feeling awe inspired as we approached the limestone hills of Gua Kelam. The ever greenish landscapes is a sight for sore eyes.
The cave has a history of its own, which is spelled out on a big concrete replica of a book at the entrance about the early settlers of Cave of Darkness. It stated that the immigrants from China or "Sinkhehs" settled in Perlis as early as 1850.
Also it described the mining system used in Kaki Bukit during that era. Tin ore was in great demand due to the Industrial Revolution in Europe. It tells how the tin miners have to dig for tin ore in deep pit as deep as 500 to 600 feet in search for tin ore.
After going through the past history, we walked over to the counter to buy our tickets and continue our walk to the cave of darkness.
An entrance fee of RM1 for adult and RM0.50 sen for kids was the fee. And we had a dollar off as Chandra was considered the tourist guide.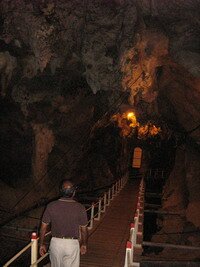 You can not called Gua Kelam a cave of darkness anymore as spotlights shines your path on the bridge. You don't need a torchlight or a cap too, while you walk and admire the once dark spooky or eerie cave.
You can see and feel the coolness of dripping waters from the stalagmites and stalactites. You can hear the underground streams gushing as if from nowhere. Nature's help of erosion can be seen on the smooth contoured wall.
Gua Kelam was formed in Setul Formation limestones, which are of Ordovician to Lower Devonian (500 to 370 Ma).
A sight of the cave tour are fossil Gastropodes in the limestone. The huge cave system is also famous for its huge rim stone pools.
Ladies are advised to wear proper shoes. You can't tip toe in your high heel in the caves. It does have an spooky effect of the past when you walk on the suspension bridge.
Having read the past history, I could feel the presence of the miners who went deep down to the caves using dangerously frail ladders and ropes. It makes you wonder how they survived working in the dark, deep water caves, hours after hours.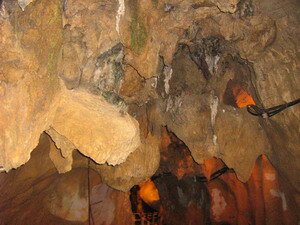 A good friend who went cave climbing told me to look deep into the caves, you can actually see some mining equipment left untouched.
And as he walked on the ground of the old mining area, he saw drawings and Chinese characters writing on the cave wall down below.
Gua Kelam offers an adventurous historical journey to a world of darkness where old rail tracks to carry tin-rich alluvium still exist.
Remnants from the last fifty years are left intact in this cave. I have to stop my imagination working as I walked the three stories high caves.
In my past trip here, the caretaker of the caves told us some stories which touched me deeply. Again I get very sentimental thinking of our ancestors and their hardships.
Hearing them worked in such places and toiling their life for a new land, and how some men drown when sudden rain caused a rise in the cave's water table.
As we looked on huge rim stone pools, my mind was bought back to reality and a sound of delight just lightensup my head.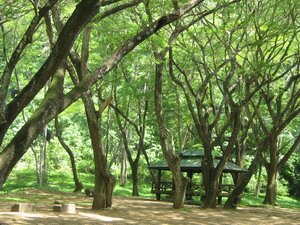 We could feel the ambience at the entrance of the valley. Exiting from Gua Kelam, a ray sunshine greeted and bid us in my wonderful paradise.
A long stream is now replaced with more addition of man made streams, how disappointing. Shapely boulders built as seats for visitors who are tired. It has changed and not to my liking. Nevertheless, it still has its old charm.
Personally, I feel more efforts to maintain the park and valley, keeping it clean, scooping off the filth from the murky water and not made it so artificial would be ideal to attract more visitors to my valley of paradise.
We were able to step on the dung and dropping of some wild animals so I reckon the caged animal like deer were let out at night to roam the parks which makes me happy.
We saw monitor lizard popping out from the dead wood log. I didn't know it can run real fast so I lost an opportunity a get a picture of it.
It is good for a day's visit or overnight stay. They have camp site for you and your family. You can also do rock climbing but get organized with a guide.
Rock Climbing
It seems the natural lime rock is great for rock climbing. But be careful, as they are many routes.Cave Of Darkness
The thing about climbing lime stone walls is that the edges are sharp and could cut fingers, so, caution not to get your fingers cut climbing there. The cave has a built platform track and is fit for all ages.
Bathing in the cooling stream
Before entering the limestone hill, the stream is good for great dips and cooling yourself. Once inside the park, you have another stream waiting for you to enjoy the fun. Kids seems to like this smaller pool and stream.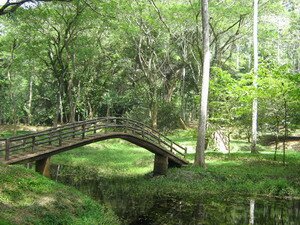 An Englishman, Sir john Campbell a miner himself saw the water pathway as a brilliant method of transporting tin ore. In 1935, he discovered that the Kelam cave was rich in tin.Cave Of Darkness
He got a Chinese tin miner by the name of Loh Ah Tong to built a hanging bridge to the tin miners. So they built the hanging bridge from a mine located near the stream entrance through the underground cavern to Kaki Bukit.
The locals too have used this cave as a shortcut through the hill between Kaki Bukit and Wang Kelian for a long time.
It seemed that, during World War II the Japanese army transported ammunition from Thailand through Gua Kelam! No wonder we lost a lot to the Thais!.
Communist guerrillas and smugglers also made use of the cave. Even motorcycles were allowed to go through this bridge.Cave Of Darkness
During the 1950 to 1970's it was said that, every year approximately 600 pikul of tin were mined and the Chinese sinkheks population grew to 2000.
In the small sleepy town today, you can see some surviving descendants of early sinkheks still living in the vicinity.
Now what is left of Kelam caves is a reminder of old history and I am sure glad the air smells more green then tin or bats flying.
By Bus
From Kuala Lumpur, get a ticket from Pudu Raya or Jalan Duta bus terminal. These buses will stop at the Express Bus Station on Jalan Bukit Lagi in Kangar. From there, you can take a taxi or the HBR Express Bus to Kaki Bukit.
By Boat
From Pulau Langkawi use the ferry boats to Kuala Perlis. A 45 mins one way boat ride is about RM15 per person.
By Plane
You can fly into Alor Star (in Kedah) and booked a taxi to Kangar. With taxi, it is approximately 45 mins ride.
By Car
Using the North-South Highway, you won't miss Kangar. Upon reaching Alor Star, use the Perlis/Langgar route out. Drive drive for another 40 km to the small town of Kaki Bukit where you can find the Cave of Darkness, also called Gua Kelam.
Now you do know why I love coming to the Cave of Darkness in Perlis. My secret sanctuary. Enjoy!
Go to Top of Cave of Darkness Page
Back to My Island Penang Home Page