Ponggal Photos, we did the Ponggal Ceremony in our own small compound. Aunty Kamachi, being the oldest senior left in our family encouraged us to perform it the traditional way.
We have been doing this for years but not in our own garden. Here we shared our private moments with you.
This tradition is slowly diminishing as more Hindus are working and have not had the time to observe it. The need to perform this ceremony became more meaningful each year of our life.
Another way of saying Ponggal is Thai Ponggal as it begins in the month of Thai. It is also a start to be in the festive mood in preparation of Thaipusam.
So basically Ponggal is celebrated by most Hindus in the harvesting month, saying grace to God for a bountiful harvest.
In olden days, it is a three days festive celebration. First day, is sharing your harvest with friends, neighbors and relatives.
Then the festival begins with the main event, boiling the milk and praying for another good year in their crops for the farmers.
Second day is a festive day for the cows, Mattu Ponggal. Having worked so hard, it is time to dress them up and say thanks to the cows. To the Hindus, cows are sacred to them.
The third day is for young marriageable ladies, Kanni Ponggal. Young ladies will be adorned with all the family heirlooms and then prays for marriage to a good man, their life partner.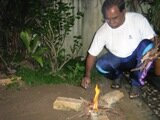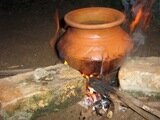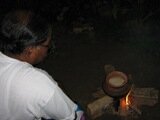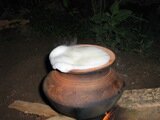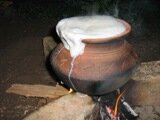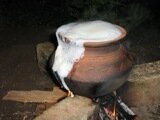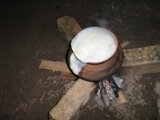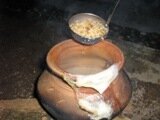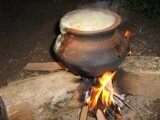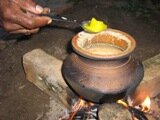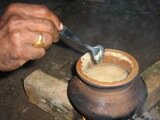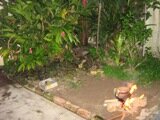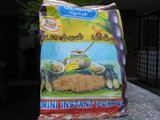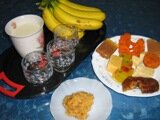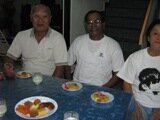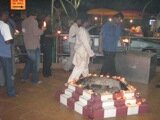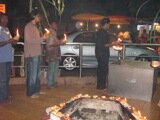 Happy Ponggal to all. :)
Go to Top of Ponggal Photos Page
Back to My Island Penang Home Page