Penang Media, hot from the news press and media is cater for your reading pleasure! Whether you are traveling here for a vacation or travel tips, this is the place to read more of my lovely island news.
Over the past few decades, Penang has achieved the distinction of being one of the most popular tourist destinations in the Far East region.
The state exudes charm and friendliness. The harmonious coexistence of its various ethnic communities goes a long way to lure visitors back time and again.
Visitors, often without exception, are also fascinated and intrigued by the interlocking web of daily events and festivities that the different communities celebrate, such an occurrence unites yet distinguishes the distinct communities and can seldom be witnessed in any other part of the world. Get the live world news here.
For decades, then, this harmony continues to weave "a spell which makes those who have never been, wish to go there, those who live there want to stay, and fills those who have spent their appointed hour or so with a longing to return.
"Little wonder that to the shores of this lovely and idyllic island come frequent personages such as royalty well-known writers and dignitaries. Get your Penang live news here.
Read about us here:
Book Launching

News from Australia
Cooking in Pizzini Wine cooking school, King Valley, Victoria
Cooking Class in Melbourne, Australia
We were featured in Border Mail, Australia
News from New Zealand
Hosting Hannah, Winner of World Nomads
Hosting Hannah, Winner of World Nomads
News from India
Hosting Nikhil Merchant, India's gastronomic lover
News from USA, some staying in Penang
Cooking Class in Melbourne, Australia
News from local media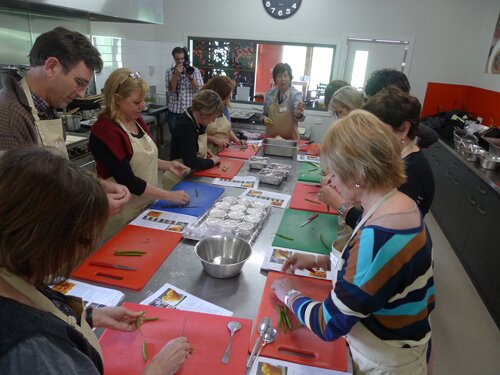 Features in Tropical Spice Garden cooking School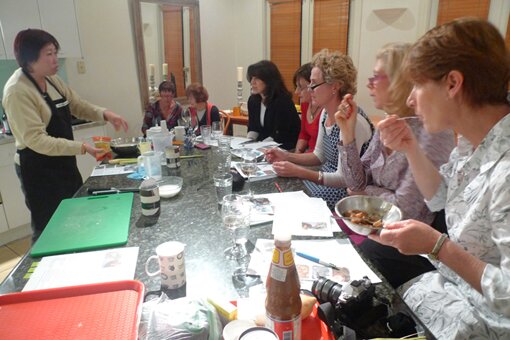 Hosting Rebecca of Insidecuisine
Page 98 of 204 about Cooking in Penang
Some great friends came for dinner and they blog about it. Most are locals so you know how it is like to cook for locals. Their grandmother is my yard stick, so poor me.
Purchasing A Nyonya Inheritance, recipe book by Pearly Kee
Buy book from Leo Bookstore in Island Plaza
Buy books from 120 Armenian Street
What others say?
Penang is 8th most livable city in Asia.
Penang has best street food in Asia.
Assam Laksa is top 7th most delicious food in the world.
Top 9 holiday destination in Asia.
Top 44 cities to visit in 2009.
Kiplinger report, only city in Asia.
Bruneians are the nicest people
It would bring me a lot of happiness when you share my site with your friends. Do find them in these social networking below. Thank you for making my day. God bless! Pearly. Ya, Penang media is more to keep tap of nice people who write about us. Thank oyu for making us special.
Go to top of Penang Media Page
Back to A Nyonya Inheritance Page
Back to My Island Penang Home Page