Cool Iceland, more than a thousand years ago Vikings from Norway set foot in a new country.
All they did was taking the ships and sail to the west without knowing where they would end up. They found an island with ice-caps on the mountains and some of them where volcanoes.
Being a traveler in Cool Iceland should prove easy. Almost everyone can speak English and many also speak German and French. The Scandinavians can also get by with their Danish, Swedish and Norwegian.
Iceland is conveniently situated in the Atlantic Ocean right between Greenland, Norway and England. Flying to London takes me about 3 hours and 6 hours to New York. I guess the other way around is similar!
If you only stop over for a short part of a day, try and take a trip to the Blue Lagoon. It is really one of a kind. Hot water from deep in the earth is used to make an outdoor swimming pool, architected in a way that blends in with the natural lava of the area.
Driving there from the airport at Keflavik takes about a quarter of an hour. Like so many things in Cool Iceland it is rather pricy, but worth it!

Reykjavik it self is about an hours drive from the airport. You can find pretty much anything you would expect to find in much larger cities - Cinema, Art Galleries, Museums, Theatre and even an Opera.
If you are on a tight budget (or not for that matter) go to one of the many swimming pools scattered around the city. The water is always hot and comfortable with special hot tubs and steam baths.
Eating out is popular (but expensive). Try and get some fish - it can hardly get any fresher. Traditional foods like shark and sheep-heads can scare you and are perhaps a bit trying on the taste buds. But you should try dried fish - it smells a bit but the taste is great!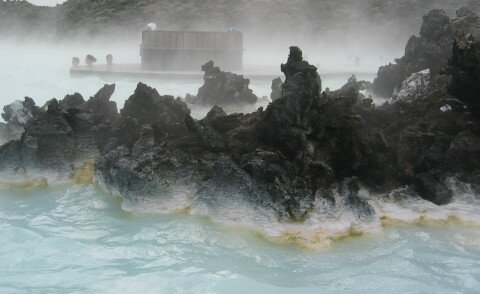 When the day ends and night comes a whole new city is born. Head for the city centre and try one of the many bars and restaurants.
They are abundant and if you are in the mood you will find that Icelanders are easy to get to know, especially after a drink or two in Cool Iceland.
Quite a few celebrities go to Iceland to find a nice and inviting place to get away from the rush in the big world. Don't be surprised to see Harrison Ford or Karl Gustav the King of Sweden.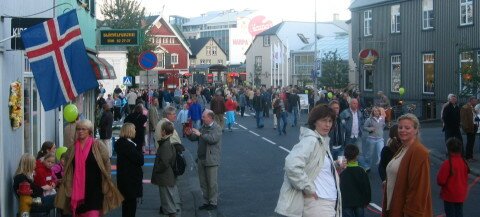 Art in Iceland is unique. Back from the days when the SAGAs where written and illustrated on calf-skin to the present.
Icelandic artists seem to be taken by the atmosphere, colors of the arctic and harsh living of the older times with modern influence from all over the world.
Sightseeing tours are plenty. A popular day trip is the so called "Golden Circle". guided tour to see Gullfoss (the golden waterfall), Geysir (the hot spring from which the word geyser comes from) and Hekla (the volcano that once was thought to be the gate to HELL).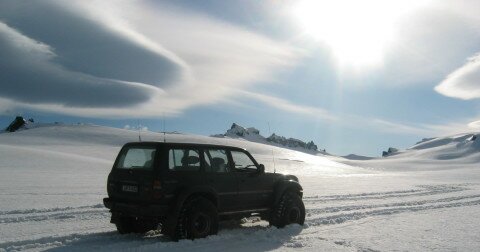 Extreme travelers might also want to try things like - River rafting, mountain hiking or biking, skiing and even ice-cap or snow travel on the specially built 4x4 trucks.
All in all Iceland is a safe and secure place and has plenty to share.
Thrandur ArnthorssonDigital-Photo-Web.com
Thrandur Arnthorsson is an Icelandic web master and author. Thrandur owns the popular web sites 4x4OffRoads.com, Digital-Photo-Web.com, Art-Iceland.com as well as Boat2Fish.net as a partner.
Every day, thousands of visitors come to these sites to gather ideas through pictures and stories.
Go to Top of Cool Iceland Page
Back to Penang Introduction Page
Back to Malaysia Calendar Page
Back to Les Chang Tribute Page
Back to Cycling to Penang Page
Back to My Island Penang Home Page