The Pictures of Penang, is about our way of life, our very Asian cultures and tradition our Beaches and People, Architectures, cultures and festivals can be found in the heart of my friend Sam.
Enjoy the Photos kindly shared by Sam, the beautiful Photo Collection of places in Penang. All the photos on this page are the property of Sam, my shy friend and are protected by copyrights.
Pictures of Penang by Sam are a radiant text, unspoken words yet so powerful. His library of works include rare collection of our Penang people, our culture and our way of life. It shows a harsh display of love, sympathy, empathy and hatred in some.
Sam's photos is not simply a matter of using your brain in the same way you would use it to work out a jigsaw puzzle or a crossword but it is very precise and time consuming process.
Sam, just Sam as he calls himself, spins a harsh variations with an array of geeky protagonists in Penang, many of his pictures or photos are about recording the life and the scenery of our Penang Island.
"I am a typical urban adult. Penang is my air, water and sun." Sam has excelled at combining human emotion with his intellectual ideas, specifically in the lives of our locals Penang people.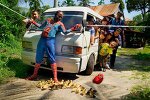 The audiences' non-stop laughter during Penang Spiderman 4 was truly one of Sam many candid moments. It was obvious why he won a first prize in Malaysia Tourism Photo Fest Photography Contest, nature category. It is proof of his special talent.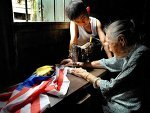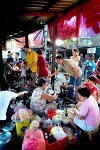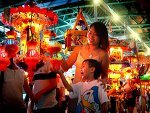 " I am consciously trying to present the colorful side of Penang, with different layers and thicknesses. My heart are with my friends the true heroes of my pictures or photos as only they could make my photos come alive," Sam said.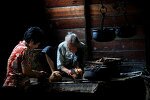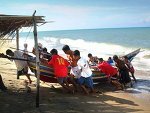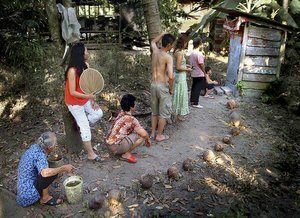 Online photos is the only place where you can get your picture or image made into whatever character you desire. On conclusion, photos is Sam's way of sharing his talent with us all.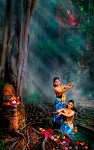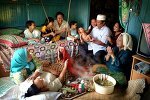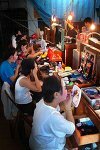 His use and combination of creative photos with modern tools reflect the seemingly, unpredictable and disarmingly funny Sam. How I wish it is as easy and fun for him as it would be for ME.
Look at my photo tribute to Les Chang, a good friend. Les Chang is a good panoramic photographer who loves Penang as much as I do. But these pictures of Penang showed the peaceful man he is.
Well, I too do have a whole wide collection of photos. You can viewed them but be patient as photos pages usually loads slower that most pages.
Additional photos pages
Chinese-New-Year-Prosperity-Fruits-Photos
Penang-Seventh-Day-Birthday-Photos
Chap-Goh-Meh-Cultural-Show-Photos
Photos-Of-Malaysian-Indian-Engagement
Go to Top of Pictures of Penang Page
Back to Tribute to Les Chang Page
Back to My Island Penang Home Page