See some recent photos StGeorge Church when we revisited this heritage building. I suppose when you drive or walk pass the church, you do admire and imagine it must be an interesting place to visit. How about paying a visit?
That was what happen to us walking in the church, looking left and right at all these heritage building and thinking why we seem to be in a hurry to drive pass here.
So enjoy these pictures, they may be slow to load so please be patient. Go to the main page for more sharing of the content.
And if you have your experience, I love to hear from you. Walk into the newly restored Penang High Court to see the rare find, the glass stain dome.
And Logan Memorial is now placed in front of the seven storey Court premises. Not far from the church is the Goddess of Mercy Temple and Sri Maha Mariamman Temple.
St George's Church is reportedly the oldest Anglican church in Malaysia. Built by convicts, at the corner of Lebuh Farquhar and Jalan Mesjid Kapitan Keling, it has been faithfully holding services since its conception in 1818.
The grand Francis Light memorial that rests in front of the church is a reflection of Penang's tribute to Francis Light, who established the island in 1786.
The building was designed by Captain Robert Smith, a military engineer whose oil paintings of early Penang can be seen in the Penang State Museum. Services in English are held on Sundays at 8.30am.
In 2011, restoration works was completed. Now we get to view the newly whitewash church with a clock in front of the church. Time to get more photos StGeorge Church.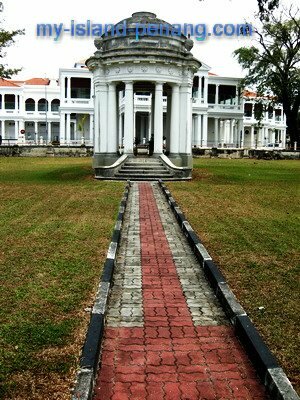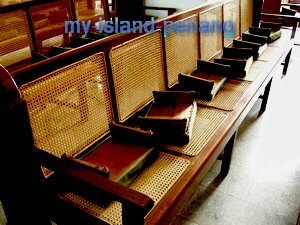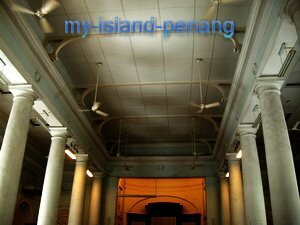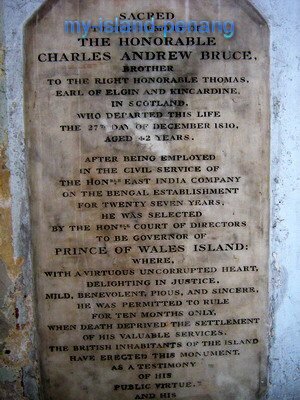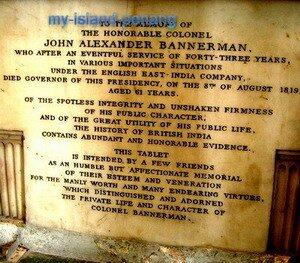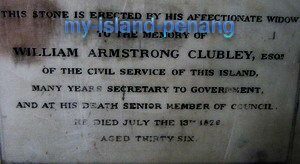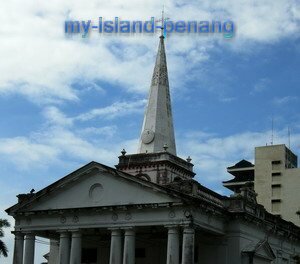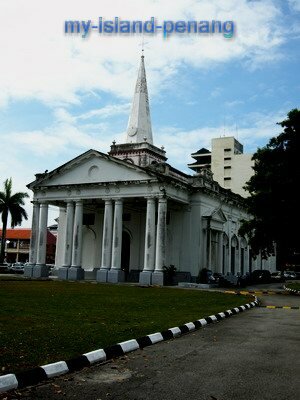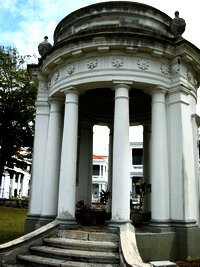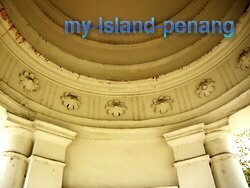 Go to the top of Photos StGeorge Church Page
Back to Places of Worship Page
Back to Penang High Court Page
Back to My Island Penang Home Page