The Teluk Bahang Shorelines will made your day an invigorating one. Most of the time we used the hiking trials to walk to places like Sungai Tukun, Pantai Kerachut, Muka Head or Monkey Beach or explore the jetty is all most of us would do.
Some folks felt that stepping onto the ground of the Teluk Bahang town means they know Teluk Bahang or at least, have been to it.
But the bigger picture is most are not aware of the protection of our eco system and environment. How important the hills, mangroves and forest are catchments areas for our Teluk Bahang Dam.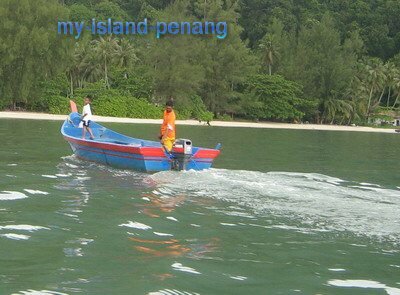 Learning more about this and helping to preserve our natural heritage is the main role the Penang National Park.
If one can hiked or walk, there is many things you will discover. Read from here the places we went. And most happily since we also did the boat tour, we got lots of photos for you.
The nature sights, the granite shorelines, mangroves were greatly appreciated by us. We just sat in silence, basking in the radiance of the light sunlight.
The array of flora and fauna, the different vegetation from coast to coast, shores to shores dominated with dipterocarps to common and medicinal species to ferns, palms, pitcher or monkey cups, pitcher plants, climbers, fungi and meromictic flora.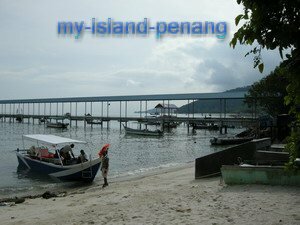 Fishes dipping up and down, insects, mammals, resident and migratory birds flying over the mangrove swamp. It would be a brilliant idea to bring along a camera to snap more on the flora and fauna.
Passing Turtle Rock and Crocodile Rock was surreal and that was an unforgettable moments. But nothing beats seeing it yourself.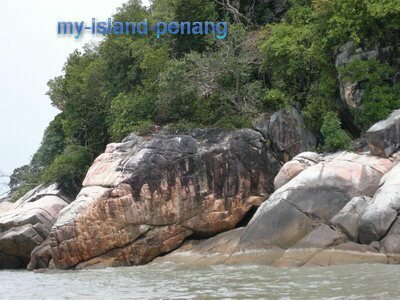 For me the Teluk Bahang shorelines are full of life. Our eyes and our minds absorbed the natural heritage and we felt blessed.
You know what, it is best make a trip to realize what I am saying. Also you will understand Tanjung Bungah and Batu Ferringhi beaches are far too crowded.
I wrote about place in Teluk Bahang here but there are still many places I haven to visited.
Our group thoroughly enjoyed the boat ride by Iskander and Don. We were able to totally absorbed with nature and Iskandar knows when to shut off engines when there is wildlife so we can watch them nearer.Teluk Bahang Shorelines
Overall we are pleased with Iskandar and Don. Booked him and he will arranged to your holidays needs. Homestay, fishing, food, camping tents for team or excursion, he is your man.
Come and de stress, relax your mind and eyes. The dense hills and forest makes you forget everything.
You need not go far for holidays. Penang still has many places of interest even for locals. I still have not seen enough to say I know the island through and through.
Go to Top of Teluk Bahang Shorelines Page
Back to Teluk Bahang Tours Page
Back to Chalet Sportfishing Page
Back to Balinese Homestay Page
Back to My Island Penang Home Page