Come with me to enjoy Beyond Penang, places in neighboring Penang states. I assure you it is worth your time to explore some of the sites I have gone to. These places seems like ordinary places, nothing much to see to locals.
How wrong they are, as places like Kuala Muda, Butterworth, Baling, Kulim and Perlis seems wonderful to those we took around
North of Penang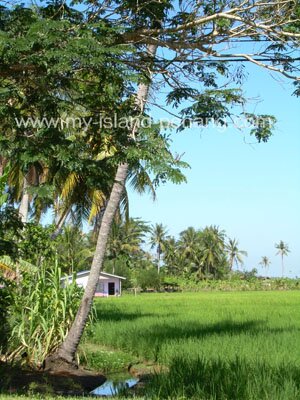 Faith Watson, our friend from US discovered a quiet little fishing village in Kuala Muda Kedah is not far from Butterworth.
Don't be surprised some Penang people have not stepped out of the island. Crossing to mainland means it is so far away, beyond Penang has become out of reach.
So a visit to this part of the world just to satisfy your curiosity is crucial unless you want to be called "katak di bawah tempurong".
Chandra and I took Faith to Perlis where the Cave of Darkness can be found. Stopped by the roadside to buy fruits like mangos sold outside the houses of the villages. Drinking coconuts waters cut expertly in 3 swish.
Visiting Pulau Langkawi was really unforgettable. The magical island of Pulau Bunting really can not keep your eyes away when the ferry departs for Penang.
I must go back again and this time at Pulau Payar, I got to explore the sandy beaches. The waters was so crystal clear, the fish feeding was a thrilling experience. I got so excited seeing the divers going down I must explore more of the island.
Two very beautiful Taoist temples worth visiting are in the mainland beyond Penang. One in Raja Uda Road, that is the Tow Boo Kong Temple.
It is very popular during the Nine Emperor Gods Festivals. The spirit mediums, the vegetable food and diligent effort to make the festivals a spectacular one in Butterworth.
The other is in Kepala Batas town. This temple, you must not miss. Why? The food is fit for you for the kings. A 10 course dishes for all devotees and it is free.
Yea, during the Nine Emperor Gods festivals, most Taoist places of worship serves free food. This is how charitable Penang people are.
South of Penang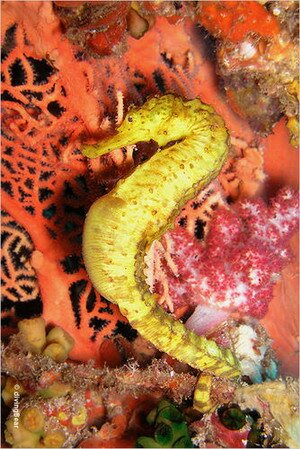 In Taiping, we learn how black ebony charcoal are produced. Faith Watson and I saw many incredible hard tanned working hulks lifting huge logs of green wood to and from the forest, boats then to the igloo-like furnace. Not only it is beyond Penang, it is beyond me.
St Anne Church was our recent visit with the Penang Heritage Trust for which I am a member. Revisiting it again after 30 years brings back fond memories.
Fortunately not much has changed except beautiful and more artistic Caribbean like architecture with Gothic theme with an additional new Shrine and life size replica of the station of the cross.
Within the St Anne Church compound stood an old Cheruk Tokun relic never to be found with road sign leading to nowhere. Time stood still for this 5th to 6th centuries old Penang only gazette megalith.
Colonel James Low lone stone slab stood gallantly to confirm this heritage and archeological site. It is really now getting beyond Penang.
Further south is Sungai Bakap where my forefathers landed way back in the early 19th century. Made his mark in Sungai Bakap and Valdor then the Kee generation starts and ends in Sungai Bakap.
Over lands and seas
It makes me want to attempt diving in Penang. But you know there is no diving sites in Penang.But Malaysia, I have to leave to Ning who says, if only I could lend you my eyes.
I saw the divers taking lessons from the dive master, I got curious seeing them pick their diving gears and learning the breathing lessons.
Ning my Siamese friend was recently in Sipadan, Malaysia. Situated between the Indian and Pacific Ocean, Sipadan tiny island is second to none.
There were schools of jackfish, turtles, hammerhead sharks, leopard sharks, sharks, whales, Manta Rays, dolphins, leaf fish, and frog fish.
I can not remember comprehend what they are, but I truly enjoyed her story. I would not be able to snap underwater but Ning handled the camera wonderfully well.
Sometimes I do wish people staying in Penang crosses over to mainland to see more of Malaysia. It is a gift to see and appreciate what we have. Need we go far when our own backyard we have not seen.
Go to Top of Beyond Penang Page
Back to My Island Penang Home Page