Photos Thaipusam Festival was taken on the second day of Thaipusam. On the streets, the temples, everywhere are packed with people. It was said that over 50,000 people were in Penang for this celebration.
Much has been said about Thaipusam, so I include more photos for your view. Preparation works like preparing panthals for serving food and drinks.
The Penang community is one of giving and are charitable in nature. Individual families prepared food, drinks, setting up refreshments sheds is a sight for sore eyes.
Even the big manufacturing concern contributed in term of cash and kind towards their employees who without failed performed this yearly events. Colorful panthals were set up for prayers by private sectors wanting to do their part.
Established business owners, professionals and business turn to serve food to the devotees. Year after year, the crowd get bigger. I hope you won't miss out next year if you have in the past.
Panthals Preparation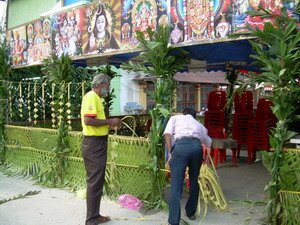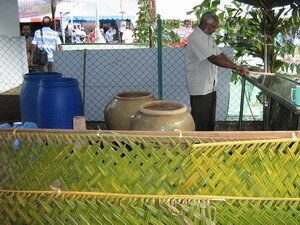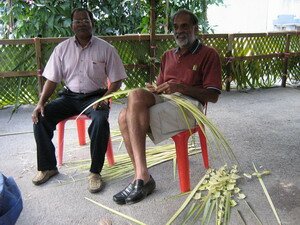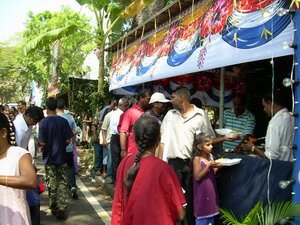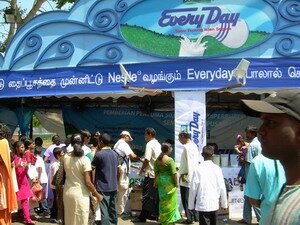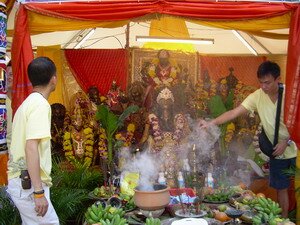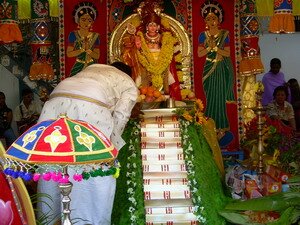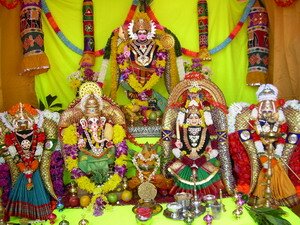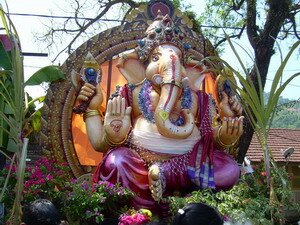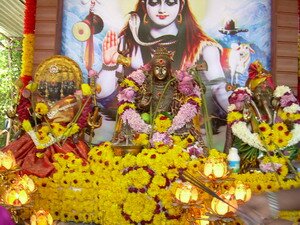 Fulfilling Vows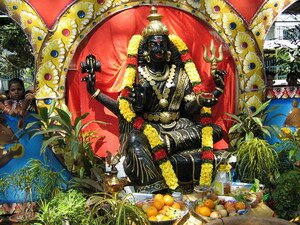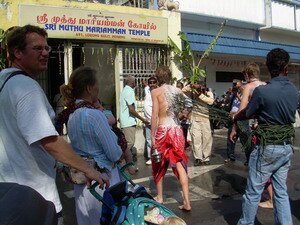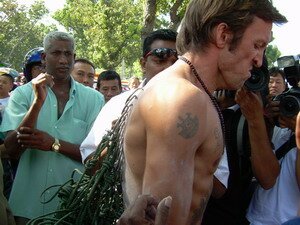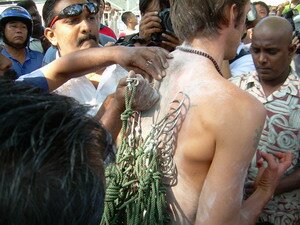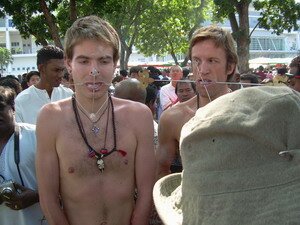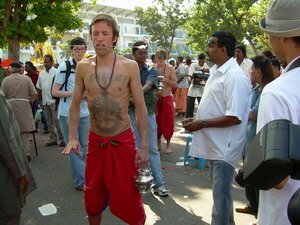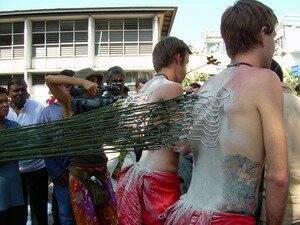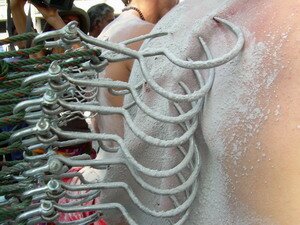 Go to Top of Photos Thaipusam Festival Page
Back to Penang Vel Thaipusam Page
Back to Photos of Thaipusam Vel Page
Back to Photos Kavadi Ceremony Page
Back to My Island Penang Home Page