Tanjung Bungah is romantically known as the "Flowery Cape". So one is not surprised at the flourishing landscape of established hotels, condominiums and service apartments.
Also as the hotels here are within reach of Georgetown that makes it very popular with foreigners. It is a favorite place for expatriates wanting a second home in Penang, Malaysia.
The beginning of Tanjung Bungah is easy to find. Upon passing through high rise condominium like Ivory Tower on your left and Island Plaza on your right in Tanjung Tokong, you will come to a traffic light.
Location

View in a larger map
Believe you me, along this roads, it still has the most number of traffic lights. Fortunately having a by pass, it makes your journey to Batu Ferringhi and Teluk Bahang much easier. For easier reference, click on the Tanjung bungah links here: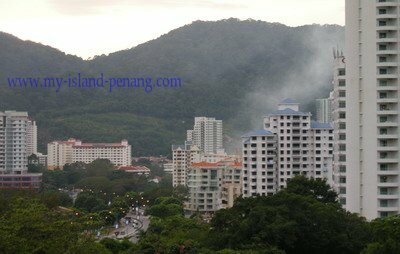 Here if you remember, you can find the old Hollywood Restaurant where weekenders come in doves to eat in the open air dining under the sea almond tree. This stretch of the beach is still popular with old timers or locals.
A cannot be forgotten "Goreng Pisang" push cart stall still stands by the road side. This, my friend is the beginning of Tanjung Bungah.
It is also a T junction for buses to turn back to Georgetown (Rapid bus U104). Now today Good Hope Inn has a new hotel in place of the spa. And buses to Batu Ferringhi and Teluk Bahang goes through this long and windy lovely panoramic roads.
I love these roads though it is windy, drivers have no choice but be extra careful, left side ravine like hill and right side ravine to the sea.
Going further up to Tanjung Bungah is Pantai Remis, an old fishing village. It sits just opposite the Ratu Mutiara Condominiums now for those who cannot find Pantai Remis.
Gone are the days when we used to wait for fishing boats to come in the mid afternoon to buy their catch from the fisherman themselves.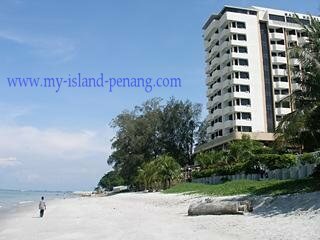 Naza Hotel in Penang is the first hotel that one can see along the beach line of Tanjung Tokong. It is just ten minutes away from the city of Georgetown. The beaches along the hotel is great for walks, one which I love to indulge.
Wide windows are available in most of the rooms giving a picturesque view of the surrounding. Most of the rooms have a balcony with chairs to enable tourists enjoy the cool breeze of the sea.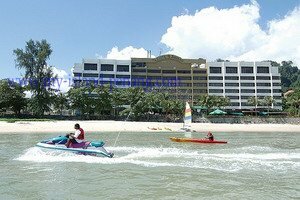 Tanjung Bungah Beach Hotel is the ideal venue for your banquet or corporate event. Whether its a wedding, group convention, theme party or a business meeting, the team of special event specialists will ensure that everything is arranged without a hitch.
The Rafflesia ballroom can accommodate up to 450 people for cocktails and 400 for banquets. The ballroom can also be partitioned into smaller rooms.
The Shores Restaurant - overlooking the sea and swimming pool, serves international buffet, Malaysian cuisine and ala-carte menus.
Bayu Lounge - Relax and unwind your favorite drink and enjoy the Astro movies or Karaoke. Pantai Terrace - enjoy the cool sea breeze, the special cocktail or romantic dinner overlooking the sunset.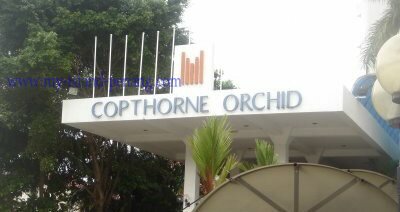 Only minutes away in the opposite direction you have some of the best shopping in Penang, from exclusive clothing boutiques, super markets, shopping emporiums and some of the best audio equipment in the world right down to all manner and make of electrical toys and gadgets etc.
Everything you made need or want to spend your tourist dollar on is within 20 minutes of The Copthorne. Now, what about the hotel.
Also the Penang Toy Museum is situated right in front of this hotel. I thought TOYS are for kids but here even the big boys are admiring the huge collection of toys in the museum.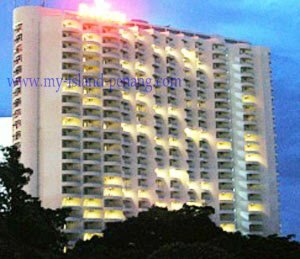 A friend was kind enough to share her hotel stay. This is what she says. By Lay Kwoon - USA,
"I have chosen to stay at Paradise Sandy Bay for the fact that it is situated near the beach and the room rates are really value for money, considered the 5-star looked a liked room.
Indeed during my stay here with my family, it did not disappoint us at all. The service staff from bell-boy, housekeeping department to the Captain of the restaurant were all very friendly and attentive to our needs. The suite that we stayed has a good sea view and is really spacious.
Best of all, this hotel is located near the town area, where we could just take a cab to a grand shopping mall in 15 minutes. All in all, we really enjoyed this trip to Penang, be it the hotel stay, the shopping spree and on top of that we really feel at ease with the Penang people."
Booked NOW at Paradise Sandy Beach Resort Penang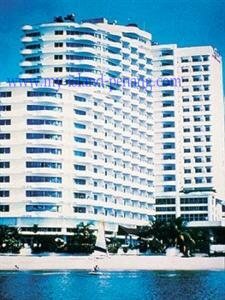 Formerly known as Penang Crown Jewel Penang hotel, it is now the Flamingo by the Beach hotel. It is one of Penang's hotel with good reputation for facilitating very well trained employees. Being situated in this vibrant area has many advantages such as good access to nearby points of interest.
The guest rooms of Flamingo by the Beach can match the best International standards and are spaciously laid out with a thoughtful decoration.
With a well selected range of facilities Flamingo by the Beach can convince on all areas and has a high customer retention. Most people just like to come back here on their next trip to Penang.
Facilities of the hotel include laundry services, a restaurant and a tour desk that will be helpful for any day trips and tours you want to undertake.
The Flamingo By the Beach Hotel Penang is now fully operational and ready for you!
Here I shared how we would go to the northern part of Penang.
Go to Top of Tanjung Bungah Page
Back to My Island Penang Home Page