See some Chap Goh Meh Cultural Show Photos taken during Chinese New Year. Penang People 'Lang' always in for a bit of fun.
Many waited patiently by wandering and absorbing the activities of Penang Georgetown crowd. Penang Chinatown, near Pitt Street where the fun was about to begin.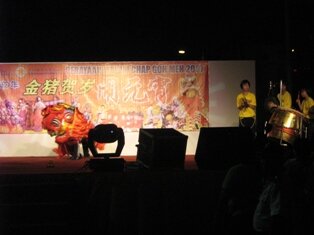 Get your Penang travel information about what Penang sightseeing you can get to see during January and February beside the above Penang Festival. For this evening, the crowd was massive.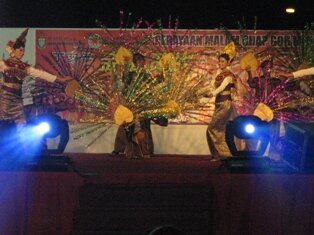 Seems the whole Penang Chinese has come out to have fun as there are hardly any place to walk. We have visitors, locals and international students bought by Professor Syed Zahari, a long time friend of Chandra.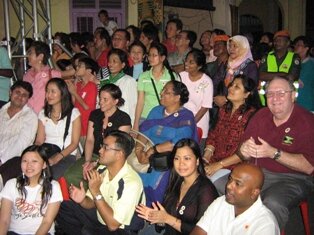 Get a Penang Map to begin your Georgetown Penang Island tour.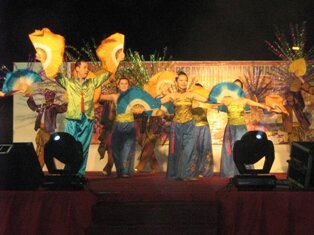 We heard, it was announced at least 10,000 were in Pitt Street enjoying the few events organized by the State of Penang and Chinese Chamber of Commerce.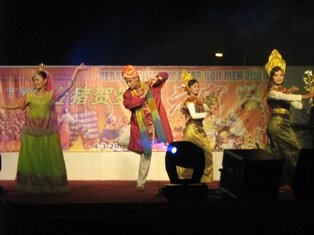 Some photos of the Chap Goh Meh cultural show presented by schools, University Sains Malaysia student, the Nyonyas and a young violinist thrills the crowd. Overall, it was a great ending to the fifteenth day of Chinese New Year.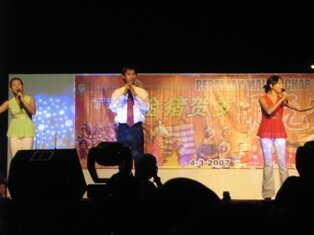 It was a night to remember for many seeing our lovely festivities when Nyonya Ladies came out to sing their Old Malay songs. Seldom we get to hear these songs anymore so it was a treat for me.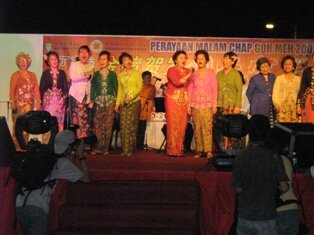 The Tua Pek Kong procession when I got the lucky oranges from him was another delightful moment.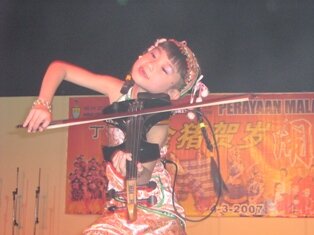 These are some of the Penang Heritage that is in dire need to be preserved. Most of the traditional cultures is what makes Penang into a heritage city recently. The Chap Goh Meh cultural show photos is certainly a treat.
I part this year festival with a Nyonya saying.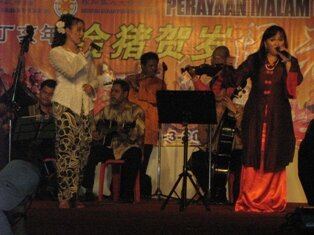 Tim leng geng, Ho boey keng
Throw dragon eyes, A good life follows.
In Summary, May we have a happy good life in the days to come. I wish you enough.
Go to Top of Chap Goh Meh Cultural Show Photos Page
Back to Nyonya Chap Goh Meh Page
Back to My Island Penang Home Page