The Gurney Drive Beach Hotels lies more to the North Western part of the island. It is much nearer to the heart of Georgetown. The newest Penang Hotels are found in Gurney Drive.
Shopping complexes like Gurney Plaza, Parkson Grand, One Stop are within walking distance. Eateries like Chinese coffee shops, Nasi Kandar and not to be forgotten street foods is in many food courts surrounding these hotels and shopping malls.
You need not have to eat in the hotels if you want are adventurous enough to try our street food, hawker food stalls.

View in a larger map.
Just put on your casual wears, flip flops and a cap or hat maybe and stroll along the Gurney Drive Beach Hotels front. These Gurney Drive Beach Hotels are like pretty maids all in a row.
Find some Gurney Drive Beach Hotels with budgeted package here: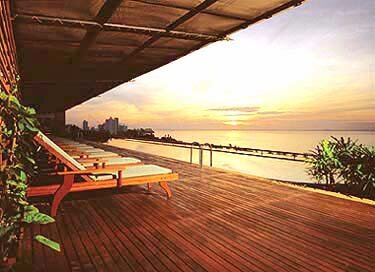 The Northam All Suite is the first all suite Business Hotel in a resort setting in Gurney Drive Beach Hotels, Penang. It is strategically located in the center of the new central business district, next to the old business part of Georgetown.
On the east is the upcoming shopping and entertainment centre is Gurney Drive on the West. A 5 star hotel with capacity of 260 Suite Rooms with breathtaking sea view. The rooms are very spacious being almost double the size of conventional hotels.
Its unique resort cum business setting is an ideal venue to conduct your business or to retreat after a long day at work.
Start booking the Northam Suite Georgetown here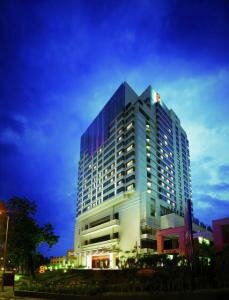 A bold, beautiful creation in homage to modern, contemporary design, G Hotel fuses cool modernity with stylish comfort. The stunning atrium lobby, washed in sumptuous lighting is accented with an imaginative and carefully selected collection of designer furniture.
Its convenient location overlooking Penang's most famous boulevard - Gurney Drive - means that guest enjoy the advantages of being close to the sea and all the shopping and dinning.

The Gurney Drive Beach Hotels is a sea-front resort cum business and entertainment hotel, highly regarded as one of the most prominent deluxe hotels in the city of Penang or Pulau Penang.
The Gurney Drive is a 4 star with a capacity of 259 Suite Rooms with breathtaking sea view. They are very spacious being almost double the size of conventional hotels.
All suites are stylishly decorated in resort style and are equipped with exceptional amenities and conveniences such as jacuzzi, washing machine, dining table, fridge, pantry equipped, mini bar, 2 cable TV channels and Hollywood twin bed.
Booked Gurney Residences Hotel here.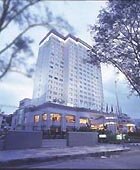 A 4 star hotel with 376 rooms, it offers guests a sophisticated blend of business and leisure with modern accommodations. Evergreen Laurel Hotel, has a magnificent oceanfront location overlooking Georgetown city, and featured recreational facilities.
Enter a World of Elegance and discover a new level of unrivaled hospitality; one that is extravagantly luxurious yet meeting all travelers needs with a finesse.
Strategically located along the renowned and scenic Gurney Drive with sea front promenade, it is easily accessible to the city's business district, historic spots, shopping areas and entertainment night spots. A perfect setting for business and leisure.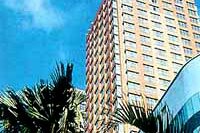 Berjaya Georgetown Hotel Penang is part of the 1-Stop Midlands Park, a complex comprising condominiums, offices, shopping arcades, supermarkets, bowling alley, water theme park, food and entertainment outlets.
A 4 star hotel with 323 rooms and suites have international direct dialing, coffee & tea making facilities, color TV with in-house movies, 5 satellite television channels, piped-in music, hairdryer, mini bar and private safe.
There are 5 food & beverage outlets and 24-hour room service is available for your dine-in pleasure.
Book Berjaya Penang Hotel Georgetown here.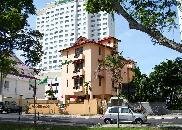 The four story motel houses 56 Rooms with individually controlled air-conditioning and attached bathroom. It provides TV, IDD telephone access, private balcony, coffee house, reception and enough parking space.
Walking distance to One stop, Gurney shopping Mall and abundance of food to savor all around Pulau Tikus vicinity. Do book from their own website.
Go to Top of Gurney Drive Beach Hotels
Back to My Island Penang Home Page