Do Keep in touch if you are like me, love our vibrant and bustling island Penang. Maybe a local staying far away from home, missing Penang home cooked food, happenings and events for the month in our island or country.
Only you know how much you miss home, our food, our people. How your Mum or Amah, yr Nenek or Pati used to cooked big pots of curries and shared with the whole neighborhood.
Contact me if you feel I can improved my site better to serve you. Hey, maybe you have different views and opinions of what you have seen after you visited a place of interest. Do keep in touch.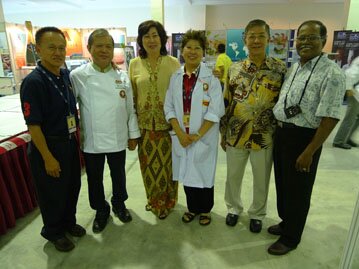 Why not shared your views? It might be interesting to know it from your perspective. Try to keep in touch and feel the sunshine in here!
In this way, we will create a huge collective travel experiences and kongsi(share) with our travel enthusiasm.
Life is short, the reason I created this web site is number one, share my passion of our Nyonya heritage, our food. You do agree, we are all good cooks, our taste buds is awesome from years of eating good food.
You get to learn from my cooking friends, how to make lots of goodies and crafts. Oh boy! Your encouragement is what keeps me going. Keep in touch is important as Penang has lots of going on.
Number two is, slowly our beloved Penang is going to give way to globalization and our old buildings and way of life, I am one, is to be blame too, cos I took so much for granted.
I didn't really appreciate what we have, all those old Penang, I thought we were old fashioned. Keep in touch to know the "new me", learning every step of the way.
Now after half a century, I am now learning how to use a digital camera to capture all the pictures in the hope all won't be lost, for our younger generation to see, in the years to come. So help me build this for them.
So sometimes, this half century old human being may not be perfect. Pictures I have taken may not look good. I have to learn how to use the camera, ok? So keep in touch and tell me you will "maaf" (forgive) this young half century Nyonya lady.
To all my new found friends of Penang, Malaysia and the rest of the world, I bid you a Happy New Year 2009. May God bless us and keep us away from harm. God Bless and have an awesome day!!!!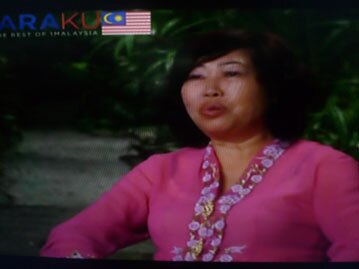 Well, today in October 2011, this website has grown to be of good use to locals, overseas locals and many of our guests. My cooking passion has turned very popular and it has kept me very busy.
Youngster who left Penang who are now in the 40s and 50s returning to Penang to re-learn cooking the grandmother's way of authentic dishes.
Many of them would tell me...mmmm, the scent and aroma is like I am in my grandma kitchen.
Low and behold, we were in the news and televisions. We were published in the prestigious Penang Economic Monthly. Surprise! surprise! We are very privileged to be referred as to the "Food Ambassador for Penang".
It was pleasantly unexpected and I thank Datuk Lim Bian Yam, for teaching me with love. It is our way of giving back to him.
Do keep in touch and support us in our future projects. Be it my manglish musings or actions through books or sales of home made products. See us in the news here.
In year 2008, I lost my son and I stopped writing for some time. But some of you who knows me, was a great support and kept me going.
Though Chandra and I went through a difficult time of our life, our loyal friends, even from the site pushed me along gently.
You can notice my newsletter stopped since that year. I hope to write again despite my busy schedule. I will now keep in touch through my newsletter.
The last 3 years, friends kept the buzz of my cooking passion and pushed me by recommending many of their friends to come for the cooking class.
Chandra and I got so busy and this year, we received a precious gift, a treasure of my darling daughter who delivered Pooja. She is now 3 months old as I write. Do keep in touch.
God bless some good people who kept me going. Thank you for all the good wishes from near and far.
Pearly and Chandra
October 2011

Go to the top of Keep in Touch Page
Back to My Hidden Treasure Page
Back to My Island Penang Home Page