Mu Lian in Hokkien dialect is Bok Lean Quee Boo means Mu Lian saves mother. According to the Chinese or Buddhist folklore, he was a filial son.
He lived and took care of his widowed mother. One day he told his mother his intention to be a monk.
These is one folklore passed down from my father. Going home to offer prayers for the hungry ghost festivals in Sungai Bakap made me recalled these very long ago folklore.
His mother wasn't happy with the decision as that will leave her being alone. Despite mum pleading, he went on to do his spiritual training leaving his mum by herself.
Years went by before he finished his training. He got home to find that his mum had passed on.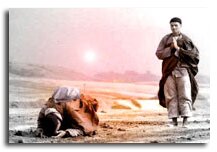 Feeling so sad that he had not done enough for his mum, he meditated hoping to see how his mother was doing. He saw his mother in the deepest hell, hungry and in deep terrible training.
He realized that his mother had done deeds which were not good when she was alive and that account for her doing horrible training. His mother begged him for food as she was so hungry.
Even in hell, one cannot steal food as the punishment will be another few hundred years.
The mother have not being taking food as no one offered or pray to her when she died. As he fed her water and food, none reaches her mouth, all were turn into fire or blood.
Anyway, he was so sad and seek advise from his master how he could save his mother. He told the master that his mother is in the deepest or lowest part of hell.
Based on that, he was advised to feed or served thousands of people on earth before his mum could be save or have the opportunity to eat. He did as advised and his mother was able to receive the food given as an offering to her.
But it was not enough to get her out of deeper hell. For one of the most wicked things Mu Lian's mother did was offer dog meat to vegetarian monk when she was alive.
His master then advised him now go vegetarian and perform his spiritual training cleaning temples and holy places.
Some other names he is called
Maudgalyayana (Pali: Moggallana), also known as Mahamaudgalyayana or Mahamoggallana, was one of the Buddha Shakyamuni's closest disciples.
A contemporary of famous arhats such as Subhuti, Sariputra, and Mahakasyapa, he is considered the second of the two foremost disciples of the Buddha, together with Sariputta.
http://www.worldlingo.com/ma/enwiki/en/Maudgalyayana
Maudgalyayana, or Fu Luobo later became Buddha greatest disciple. Dramas in China are popular depicting his ability to travel between the two world.
You can read about this drama of transformation here:
http://arts.cultural-china.com/en/87Arts5068.html
This sad death is said to have been the result of a sin committed by him in a previous birth.
http://www.palikanon.com/english/pali_names/maha/maha_moggallana_th.htm
After years of performing this spiritual training was he able to rescue his mum from the deepest hell.
On the Chinese lunar 15th day, seventh month marked the day he was able to save his mother from hell. His mother was no longer a hungry ghost. And was able to do lighter training due to the son compensating for her.
Reports of his good meritorious deed reached Buddha and he too was touched by Mu Lian's compassion. Thus Buddha decreed that once a year, the gates of hell be opened so that the lost souls will be able to roam the earth and be fed.
Till this day, Mu Lian lives in our memory for saving his mother and all the hungry ghost. Hungry Ghost Festivals is considered one of the most important festivals for the Chinese in Malaysia and Singapore.
Read our version in Penang and Sungai Bakap in Malaysia.
Back to Hungry Ghost Festival Page
Back to Goddess Parvati Vel Page
Back to My Island Penang Home Page