Sukha homes design means happiness in Pali or Sankrit. True to its name sake, Sukha is a name Teik Ong chooses for his design home. Totally enthralled and mesmerized was how I felt when I stepped into Sukha at 29 Ceylon Lane in Penang.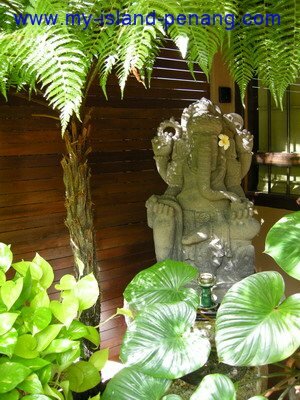 Two potted green bamboos stood to welcome you when you stepped into his domain. Lord Ganesh was warmly shaded by the greenness and look adoringly at its visitors.
It feels so connected and I could feel the sense of happiness, bliss and inner joy. A awe inspiring designer's office home, I was truly captivated beyond my wildest dream.
And Chandra and I entered the "get smart" wooden doors, statues of Buddha, Kuan Yin and contemporary figures stood like his pals greeting his guests.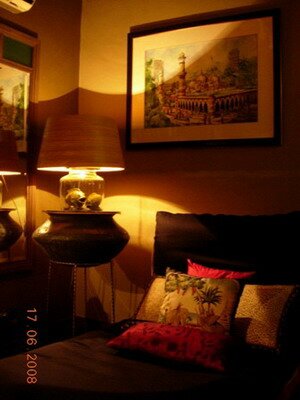 Being one of the most sought out home decorator, he divide his times equally supervising the projects and makes sure all the contractors harmonizes his clients accommodation in Penang and abroad.
With extravagant use of wood, the living room exudes warmth and impeccable taste. So will many Penang homes in future.
Sukha homes design is the place to put your trust when you have made that "all important" decision to purchase a property and want to turn it into your private sanctuary.
A retreat to unwind and relax at the end of the day. Sukha homes design is known to turn your house into a prize winning home!
Trust Teik Ong with your ideas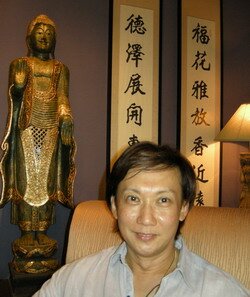 Teik Ong, the principal and resident interior designer will sit down with you. Conceptualize your taste, ideas and transcribe into plans with detailed drawings.
He checks with you before churning it into a reality. We felt so comfortable and easy as Teik Ong with his charming personality talks to both of us.
He takes pride as he explains how he handled projects and their unfailing commitments to their clients. His high standard of delivery have ensured that all the projects are constructed to customers specification right to the tee.
As you can see in this page, he has carved quite a reputation for himself and turned his own establishment into an award winning unit. I know as my friend Doreen is one of his many "word by mouth" customers.
Teik Ong says each project is treated as if it was his own, thus you will always be comforted and satisfied that your money is well spent.
Teik's commitment as a designer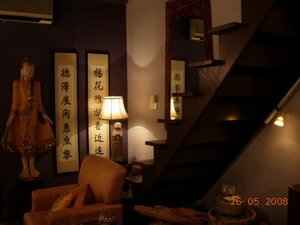 Teik, as he is known has been in practice for more than 30 years. Since incorporating his private practice into Sukha homes design, he was awarded a prestigious accolade by "Impiana" interior design magazine. Sukha homes design has emerged a champion in the "terrace" category.
Teik is helped by a very strong, capable and committed team of designers, plan artists and contractors to meet your homes needs.
They have the experience and right expertise to handle project of any sizes. He sources for the best available material and fixtures for his clients.
You can be guarantee that the prices are most affordable. Though no good things comes cheap, I know.
Teik Ong's accomplishment in the past years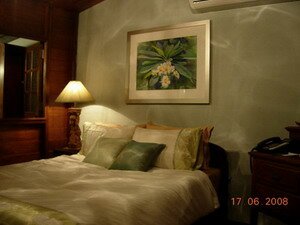 6 bedroom double storey bungalow with a sprawling garden at Jesselton.
5 bedroom double storey bungalow along Jalan Tunku Abdul Rahman
Double Storey bungalow at hillside, Tanjung Bungah
6 bedroom semi detached house in Tanjung Bungah
6 bedroom 3 storey bungalow in Minden Heights
3 bedroom apartment at Puncak Mutiara
3 Storey bungalow at Pearl Hill
Apartments at Coastal Towers
Apartments at Strait Regency
Apartments at Ivory Towers
Indeed, this massive project has kept Sukha Homes Design and Teik Ong busy for the past year. Famed has not made this gentleman arrogant or cocky.
He takes time to talk to us, we who have not  much knowledge about homes and design sat on a roller coaster as he shares his insight. I can feel his passion when he talks. A charm not every business man have.
Teik other services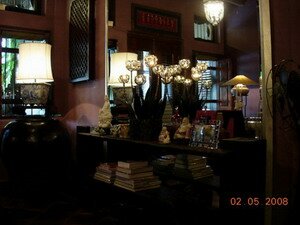 Renovations and interior designing to enhance your Penang homes is something Teik are good at. So it means there is no small job he won't take.
You see, his clients are important to him. Big job or small job, size does not matter. Important is at the end of the day, Sukha serves her customers with sheer happiness, bliss and joy. Way to go...Teik!
Now, after reading this page you may be interested in Teik's service. Let us say, you need a great gift of beautiful design home for your daughter, son or a second home. Don't hesitate to check with Teik Ong.
You are assured of the most charming home decorator to build your dream in Penang. I got to view Ann Modern home last week. A contemporary simple and luxurious home.
Stress free, homely what a home to come home to was my exclamation to Ann. See Ann modern home here
Go to the top of Sukha Homes Design Page
Back to My Island Penang Home Page